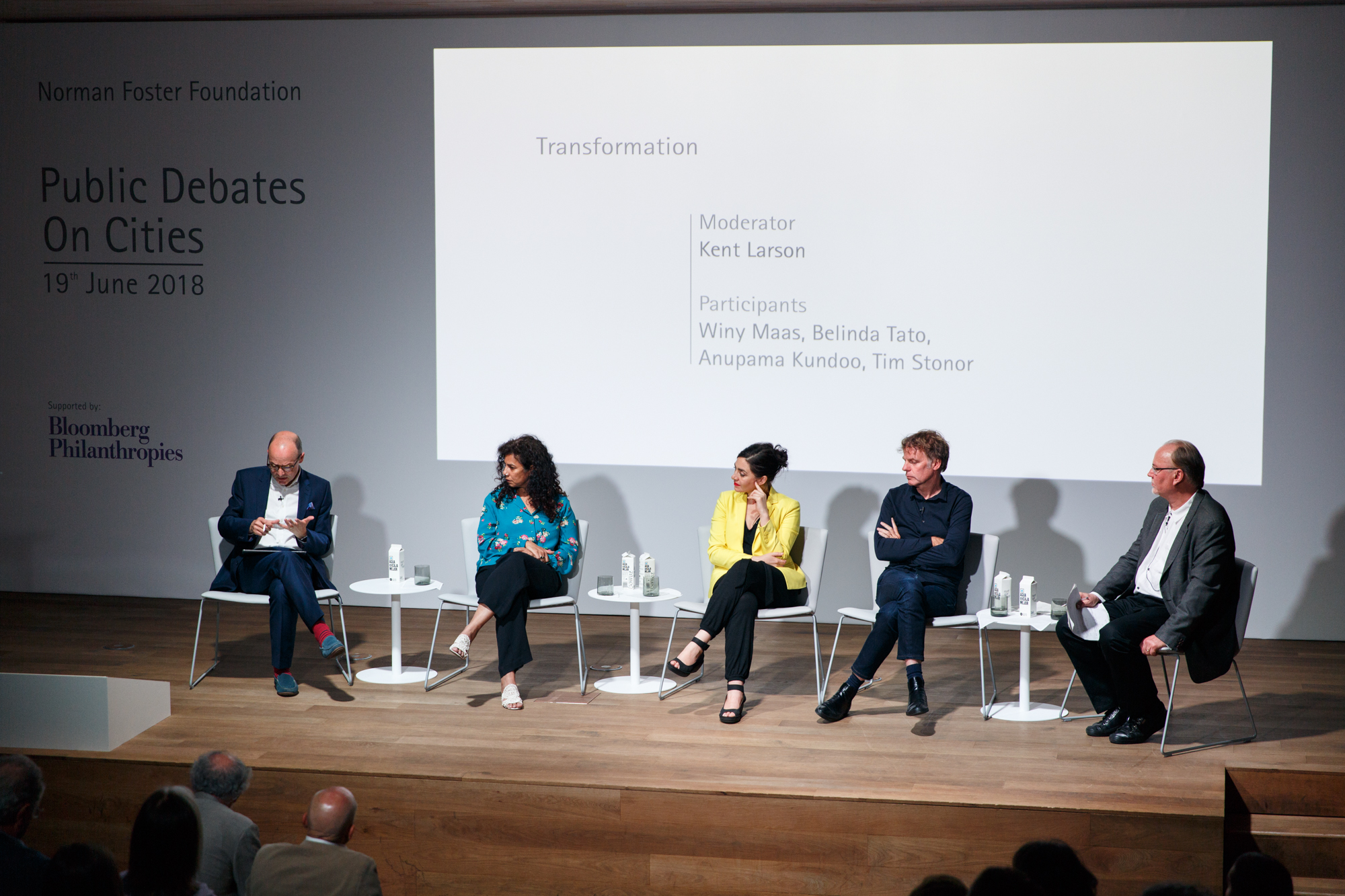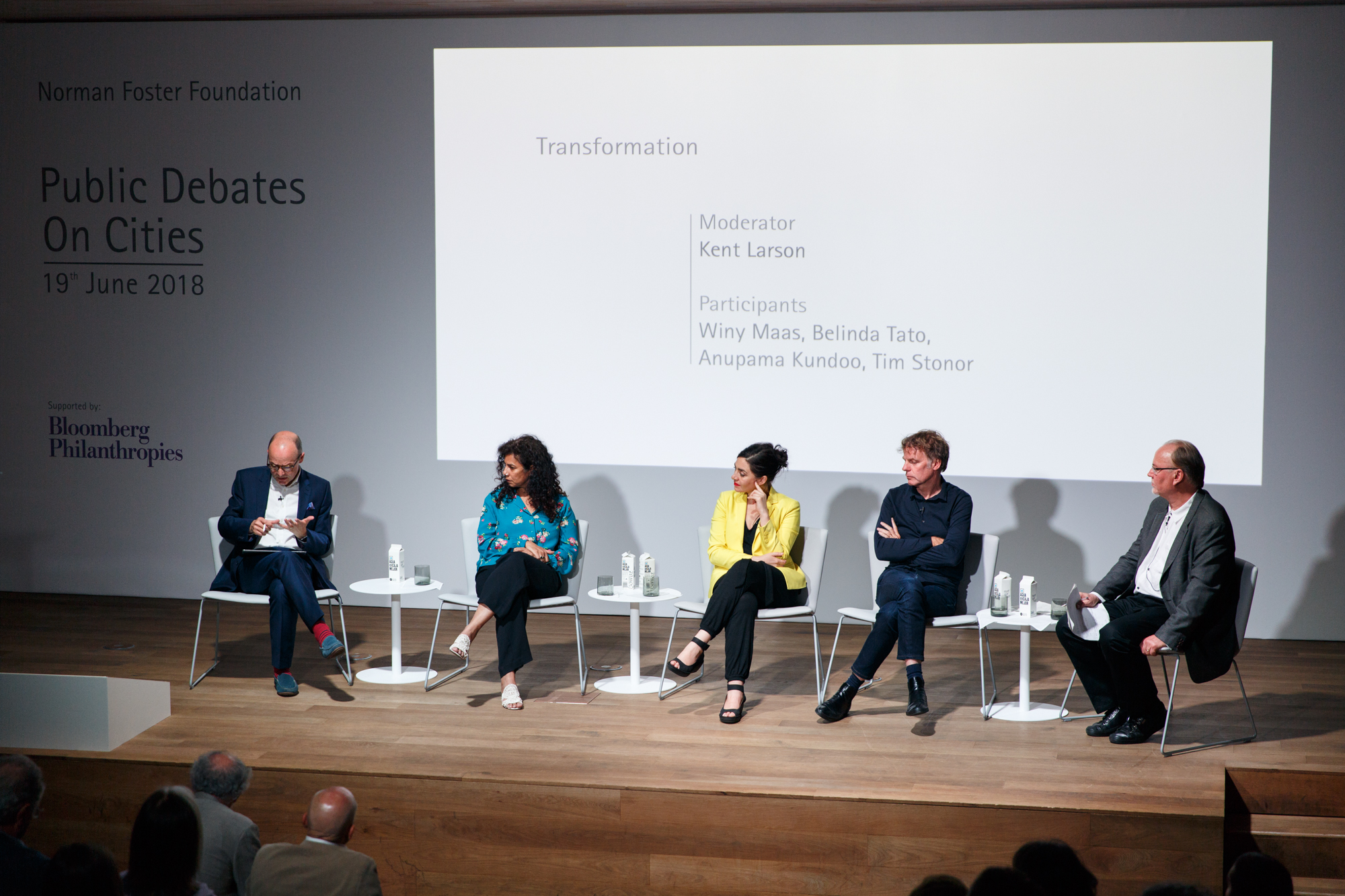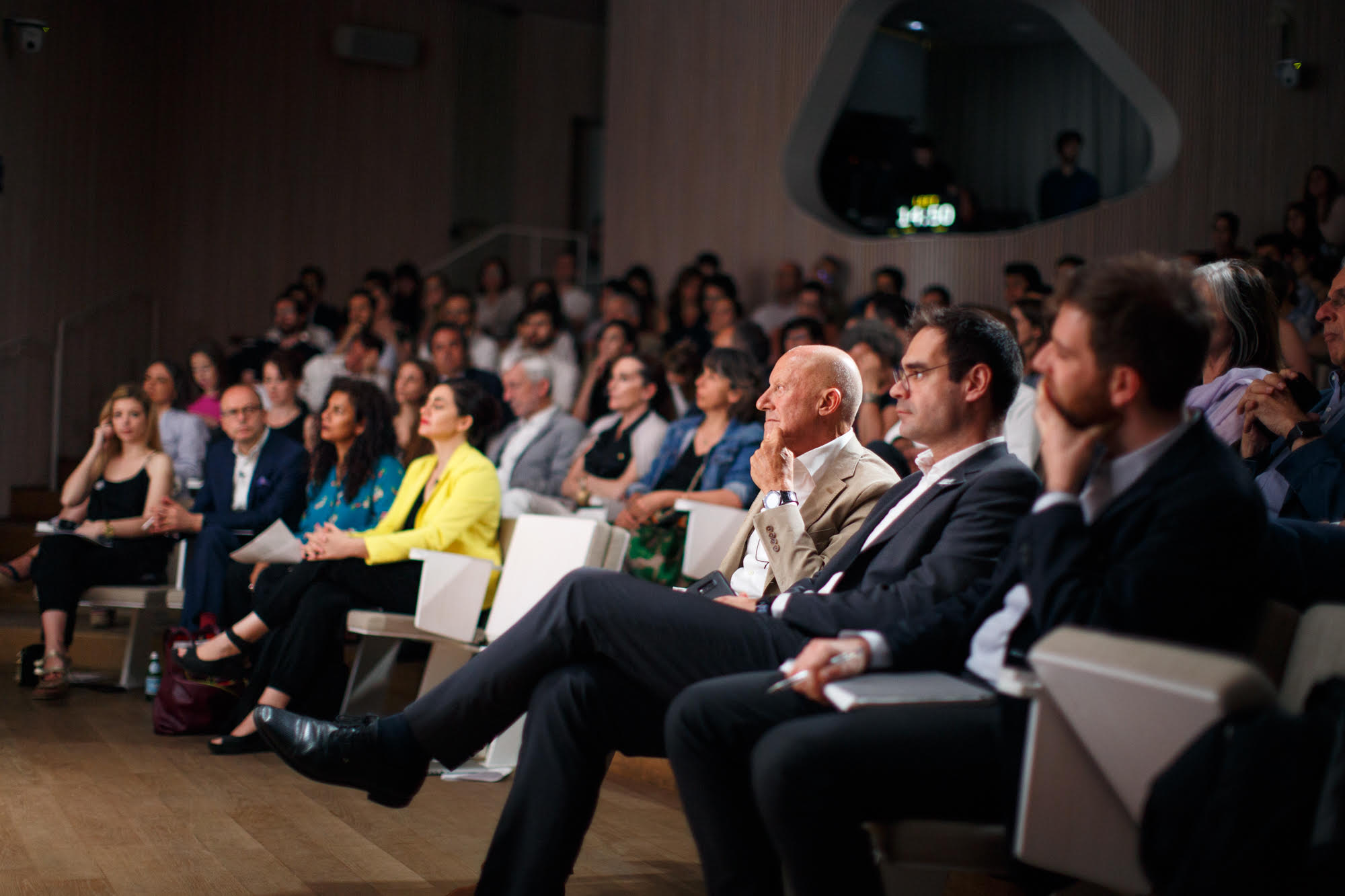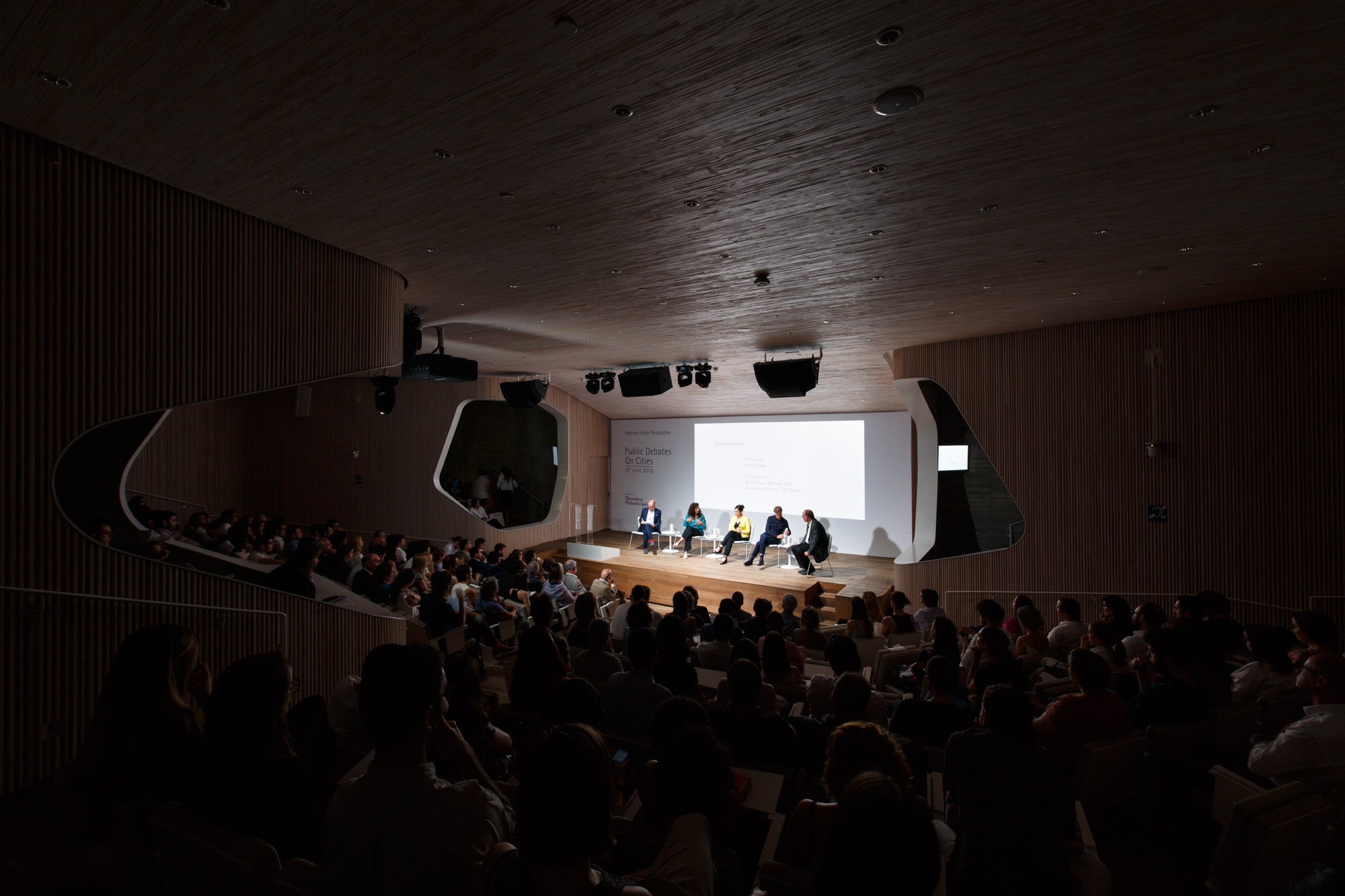 On Cities Workshop – Debates Públicos
junio 13, 2018
On Cities Workshop incluyó una serie de Debates Públicos, gratis y abiertos al público.
Estamos viviendo en la era de la extrema urbanización y un rápido calentamiento global. Los retos que plantean ambos exigen más que meros ajustes graduales. Los Debates Públicos de On Cities exploraron la premisa de que emergentes innovaciones urbanas pueden reducir drásticamente el consumo de recursos de las ciudades y crear comunidades más habitables y emprendedoras. El Profesor Kent Larson, Director del MIT Media Lab City Science Group and Initiative, dirigirá los debates.
El On Cities Workshop de la Norman Foster Foundation y los Debates Públicos fueron apoyados por Bloomberg Philanthropies y organizados por las Unidades de Educación e Investigación de la Norman Foster Foundation.
Con la participación de Beatriz Colomina, Luis Cueto, Norman Foster, Anupama Kundoo, Kent Larson, Winy Maas, Leonor Tarrasón, Belinda Tato, Tim Stonor and José Luis Vallejo.
­­