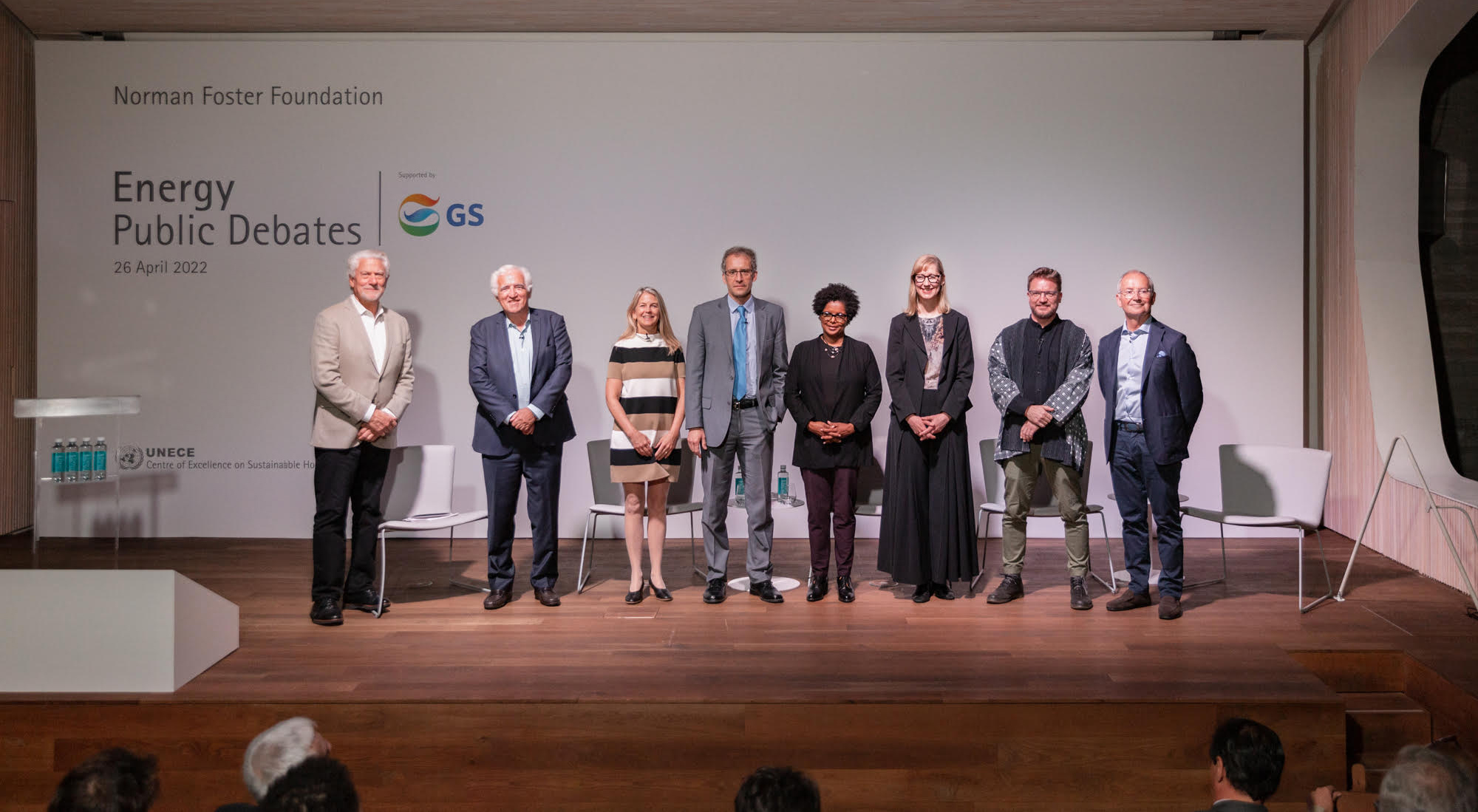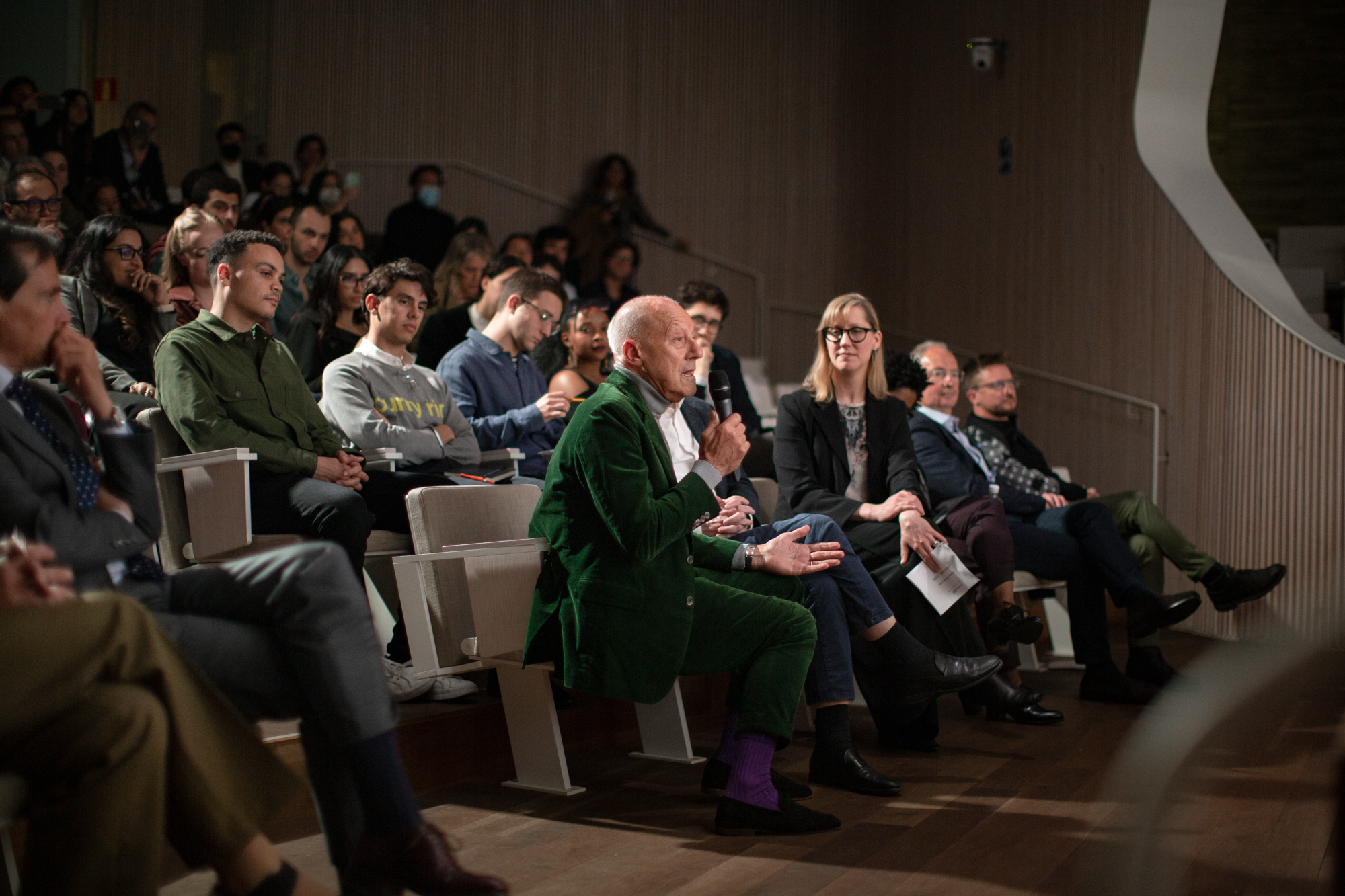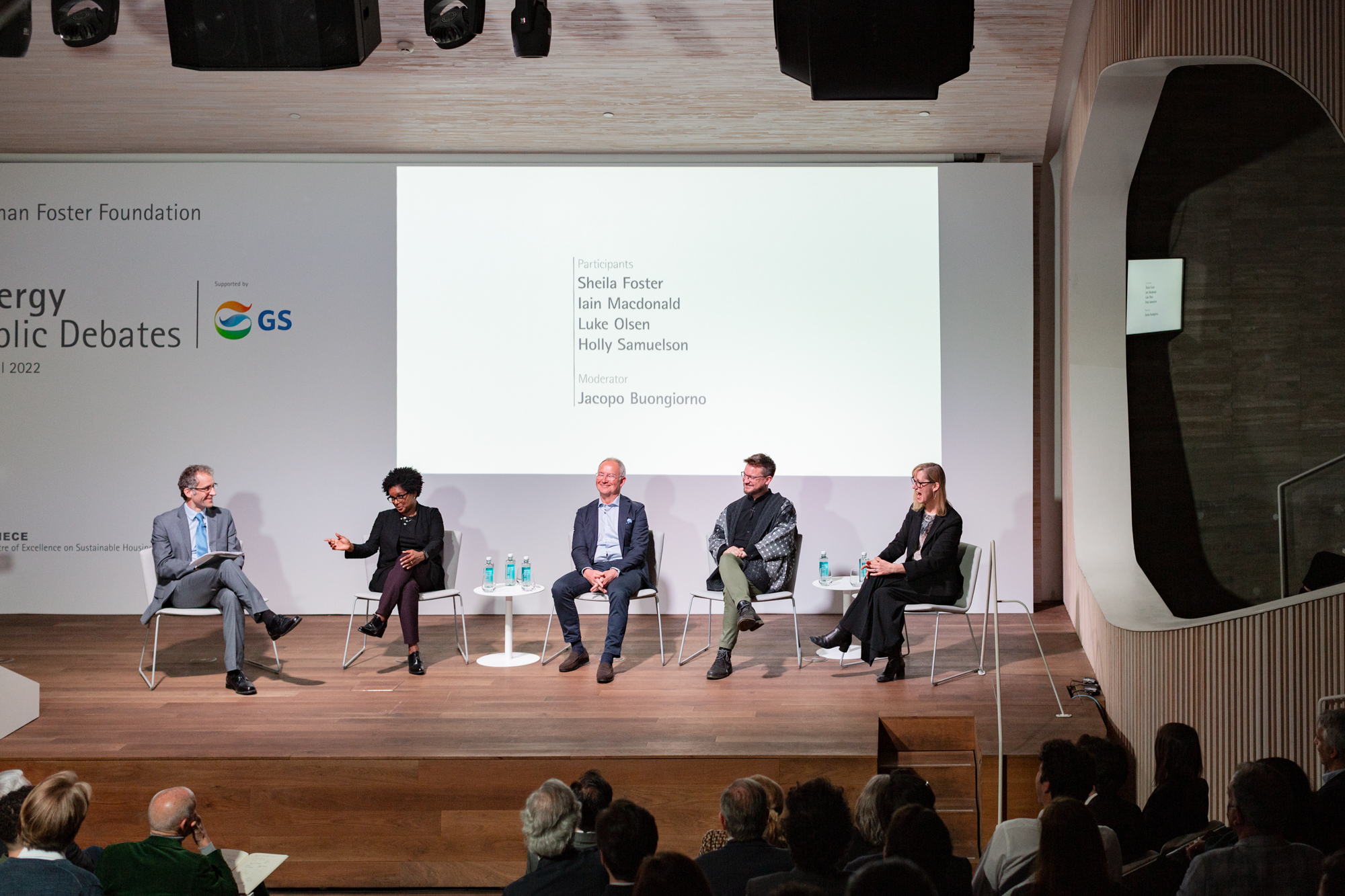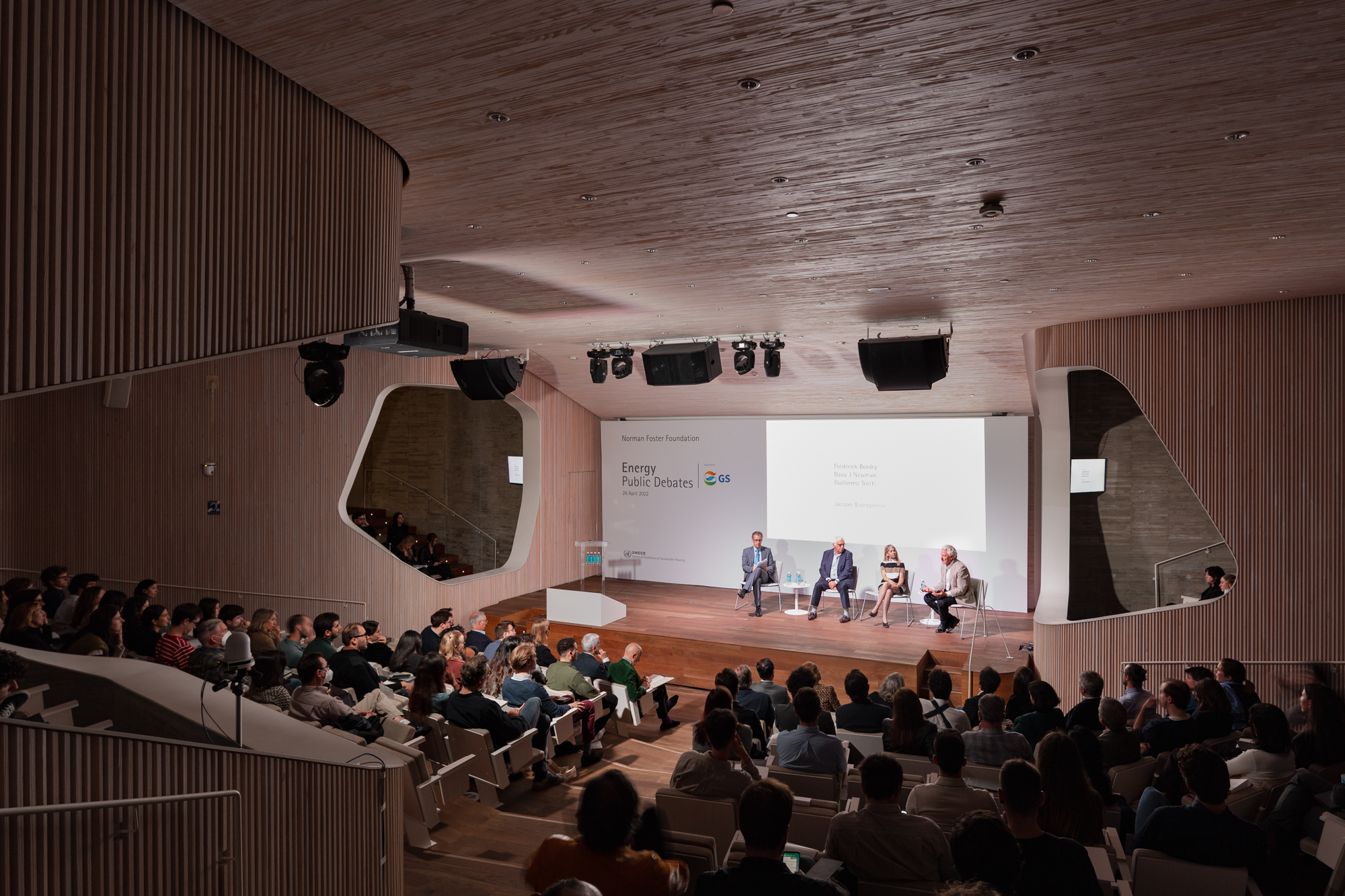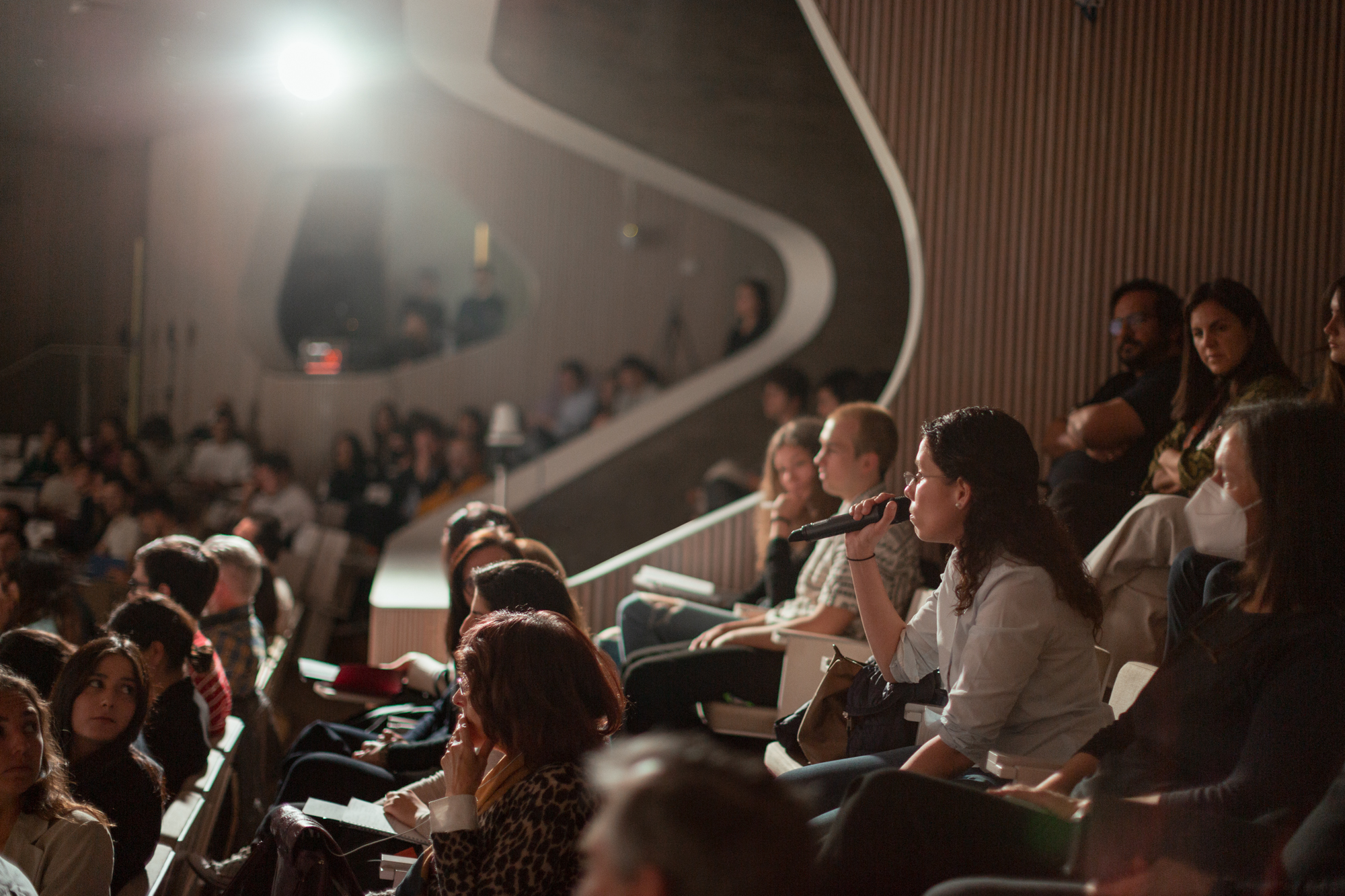 Energy – Public Debates 2022
April 27, 2022
The first edition of the Norman Foster Foundation Energy Public Debates, supported by GS Energy Corporation, took place on 26 April 2022.
This event brought together a group of experts from a range of fields to discuss overarching topics such as the use of energy and resources, and their global effects. Held in Madrid, the Energy Public Debates took place in two blocks. Each block consisted of keynote addresses, a debate between the speakers and a question and answer session.
With the participation of:
Frédérick Bordry, Director for Accelerators and Technology, Conseil Européen pour la Recherche Nucléaire (CERN)
Sheila Foster, Scott K. Ginsburg Professor of Urban Law and Policy, Georgetown University
Iain Macdonald, Professor, Instance of Uncertain Spaces (IUS), ArtEZ University of the Arts
Dava J Newman, Director, Media Lab, Massachusetts Institute of Technology (MIT)
Luke Olsen, Programme Director, MEng in Engineering and Architectural Design, Barlett School of Architecture, University of College London (UCL)
Holly Samuelson, Area Head, MDes in Energy and Environment, Harvard University
Guillermo Trotti, President and Founder, Trotti & Associates, Inc.
Moderated by:
Jacopo Buorngiorno, Director, Center for Advanced Nuclear Energy Systems (CANES), Massachusetts Institute of Technology (MIT)
Available to watch on Youtube.