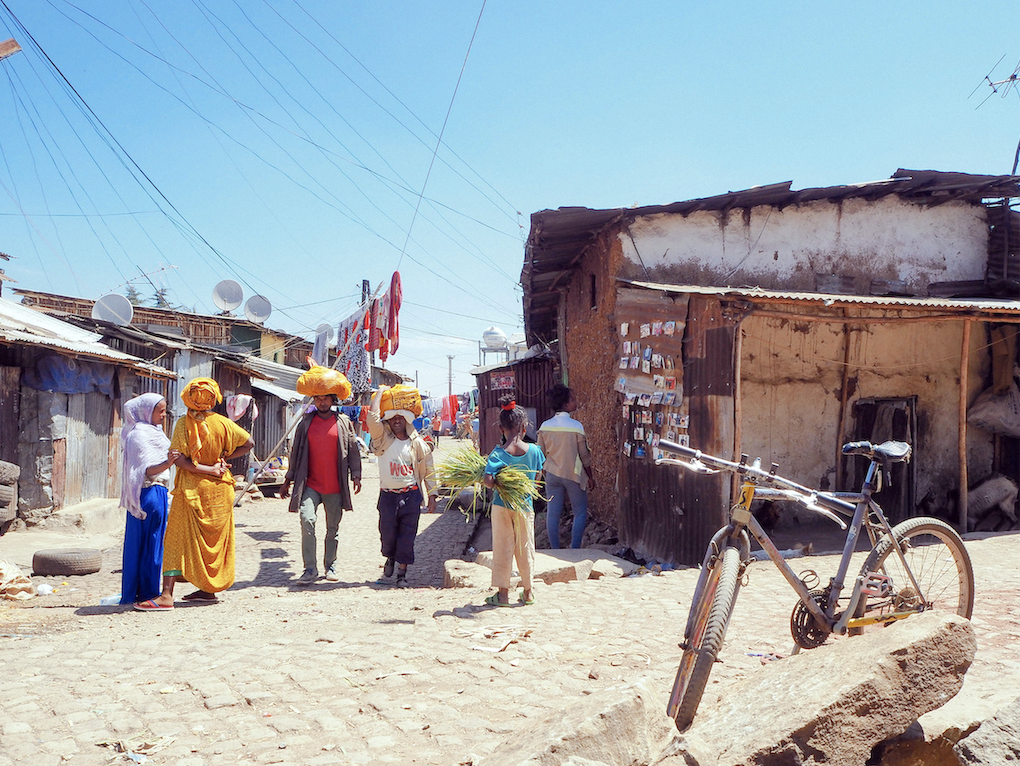 RIBA abre la convocatoria de la nueva edición de la Norman Foster Foundation Travelling Scholarship
abril 12, 2022
El Royal Institute of British Architects (RIBA) ha abierto hoy (martes 12 de abril de 2022) las solicitudes para la beca de viaje Norman Foster 2022.
La beca busca recompensar a un estudiante de arquitectura destacado y financiar su viaje para investigar la supervivencia sostenible de ciudades y pueblos.
Se otorgará una subvención de £ 7,000 al ganador, decidido por un panel de jueces que incluye a Lord Foster y al presidente de RIBA, Simon Allford.
Lord Foster dijo:
"Como estudiante gané un premio que me permitió pasar un verano viajando por Europa y estudiar de primera mano edificios y ciudades que solo conocía de las páginas de los libros. Fue una revelación, liberadora y estimulante en muchos sentidos. Hoy es el privilegio de la Fundación Norman Foster apoyar la Beca de viaje RIBA Norman Foster, que espero que tenga un legado duradero, que ofrezca la oportunidad de descubrir y la inspiración para nuevos y emocionantes trabajos, para las generaciones venideras".
El presidente de RIBA, Simon Allford, agregó:
"La beca de viaje Norman Foster, ahora en su 16.º año, ha permitido a muchos estudiantes de arquitectura con talento explorar el desarrollo sostenible de ciudades y pueblos de todo el mundo. Me gustaría agregar mi agradecimiento a la Norman Foster Foundation por su continua generosidad en la financiación de esta importante iniciativa, que abre la forma en que vemos el mundo y ayuda a que nuestra profesión sea cada vez más accesible".
Las solicitudes están abiertas a estudiantes que estén matriculados o hayan completado con éxito el primer año de una calificación profesional en arquitectura, en una de las instituciones de educación superior invitadas a participar.
La fecha límite para las presentaciones es el martes 7 de junio de 2022 a las 17:00 (GMT). Para obtener más información, visite www.architecture.com/fosterscholarship
Antiguos beneficiarios de la RIBA Norman Foster Travelling Scholarship:
2021: Weronika Zdziarska – Politecnico di Milano, Italia – ''Don't Stay Out Alone: addressing women's perception of safety and freedom in cities by design.'
2020: Iulia Cistelecan – Escuela de Arquitectura de Londres – 'Life Between Shelters: Refugee camps of today becoming cities of tomorrow'
2019: Siti Nurafaf Ismail – Universidad de Malaya – Malasia – 'Architecture of Humility'
2018: Steven Hutt, Universidad de Greenwich, Reino Unido – 'East of Eden'
2017: Chloe Loader, Escuela de Arquitectura y Diseño de Lincoln, Reino Unido – 'Emerging Cities: Sustainable Master-Planning in the Global South'
2016: Abel Feleke, Universidad de Australia occidental, Australia – 'Weaving the Urban Fabric: Examining the Significance of Community'
2015: Charles Palmer, Universidad de Sheffield, Reino Unido – 'Cycling Megacities'
2014: Joe Paxton, Bartlett, University College de Londres, UK – 'Buffer Landscapes 2060'
2013: Sigita Burbulyte, Escuela de Arquitectura de Bath, Reino Unido – 'Charles Booth Going Abroad'
2012: Thomas Aquilina, Universidad de Edimburgo, Escocia – 'Material Economies: Recycling Practices in Informal Settlements Along African Longitude 30'
2011: Sahil bipin Deshpande, Universidad de Arquitectura Rizvi, Mumbai, India- 'Sanitation: A Case Study across Eight Metropolises'
2010: Andrew Mackintosh, Universidad Robert Gordon, Reino Unido- 'In Search of Cold Spaces'
2009: Amanda Rivera, Universidad del Bío-Bío, Chile – 'Ancestral Cities, Ancestral Sustainability'
2008: Faizan Jawed, Universidad de Arquitectura Rizvi, Mumbai, India- 'The Role of Public Transport in Shaping Sustainable Humane Habitats'
2007: Ben Masternon-Smith, Bartlett, University College de Londres, Reino Unido – 'Emerging East: Exploring and Experiencing the East Asian Communist City'.
Imagen: Weaving the Urban Fabric: Examining the Significance of Community © Abel Feleke – 2016 Norman Foster Travelling Scholarship recipient