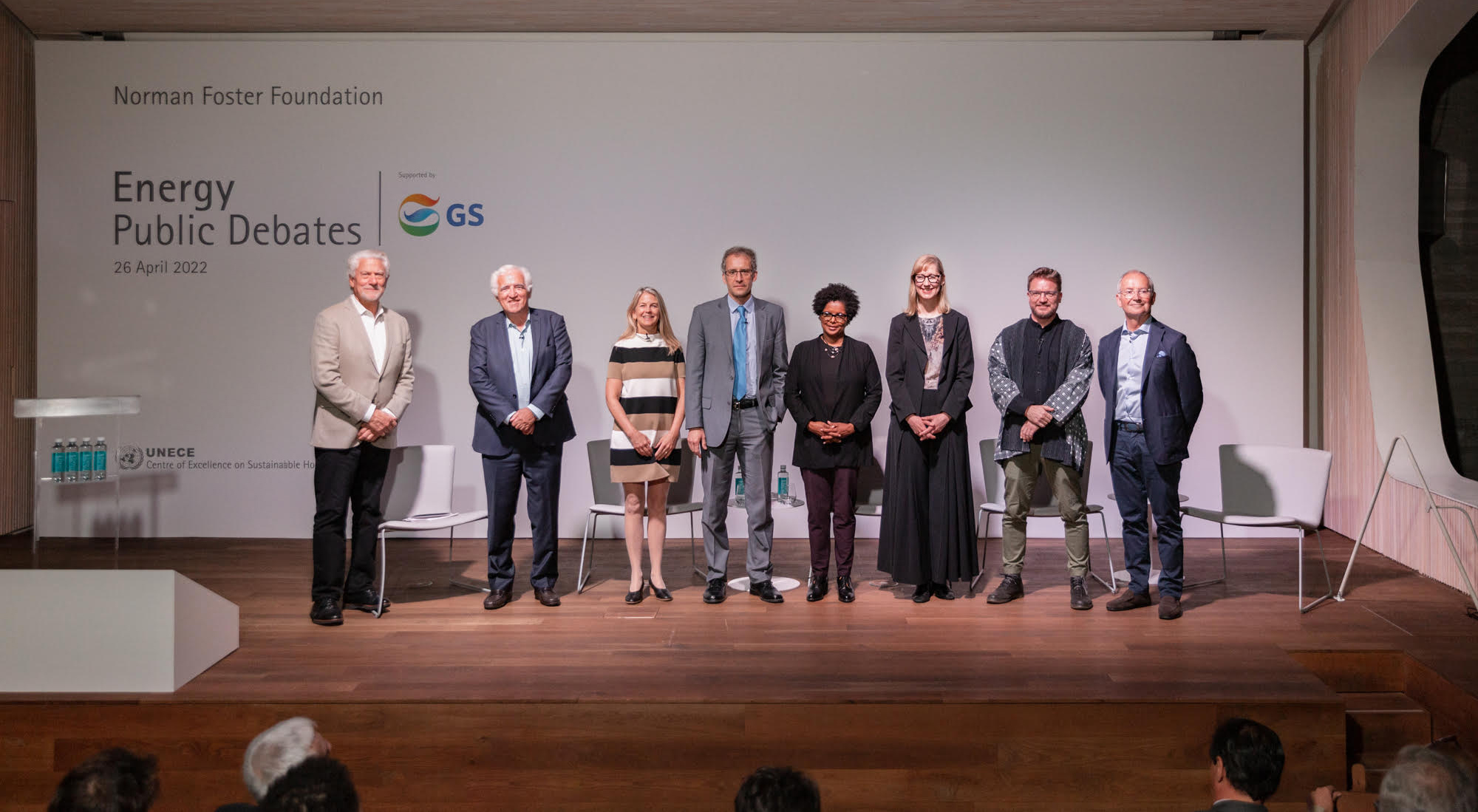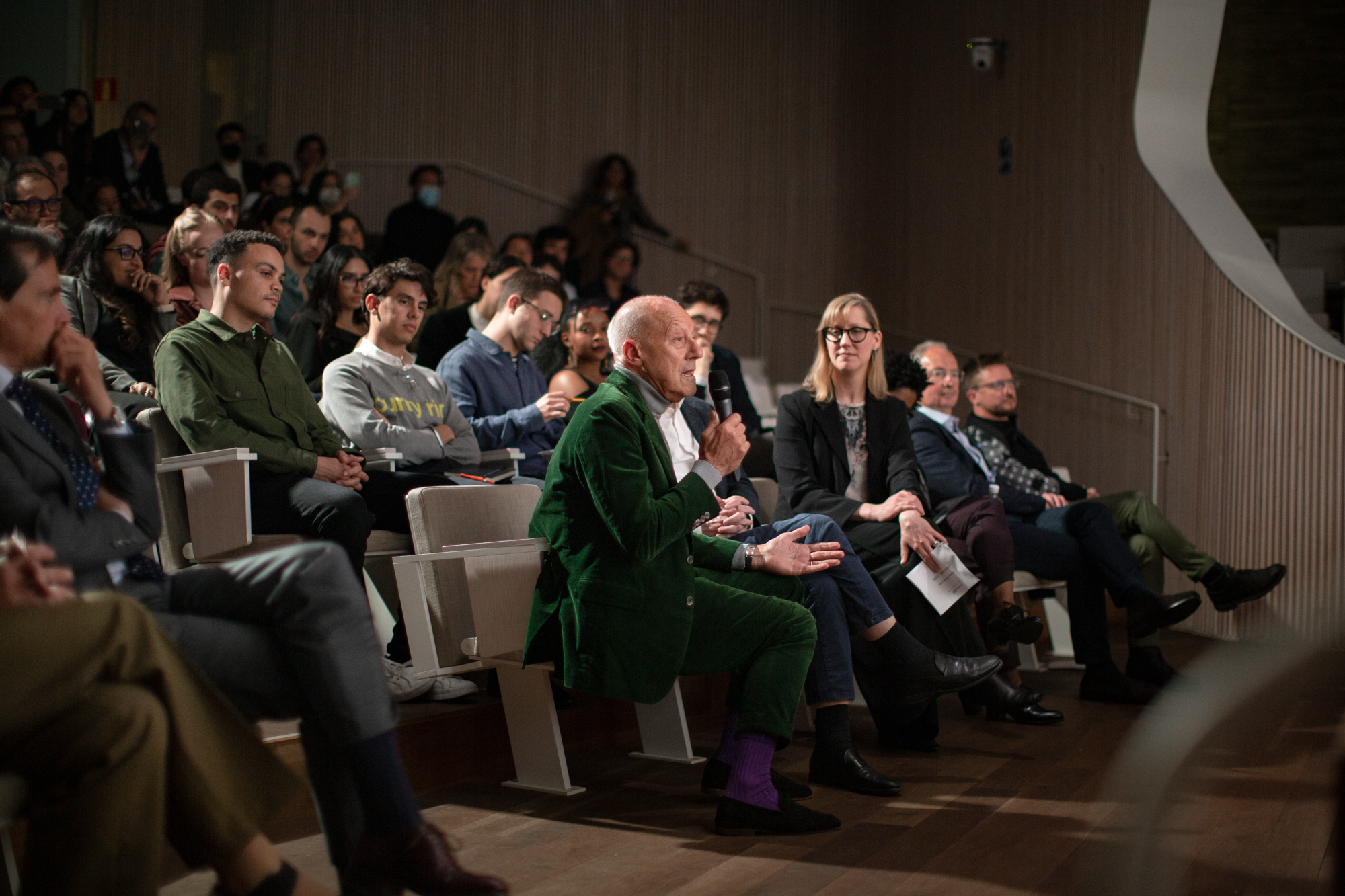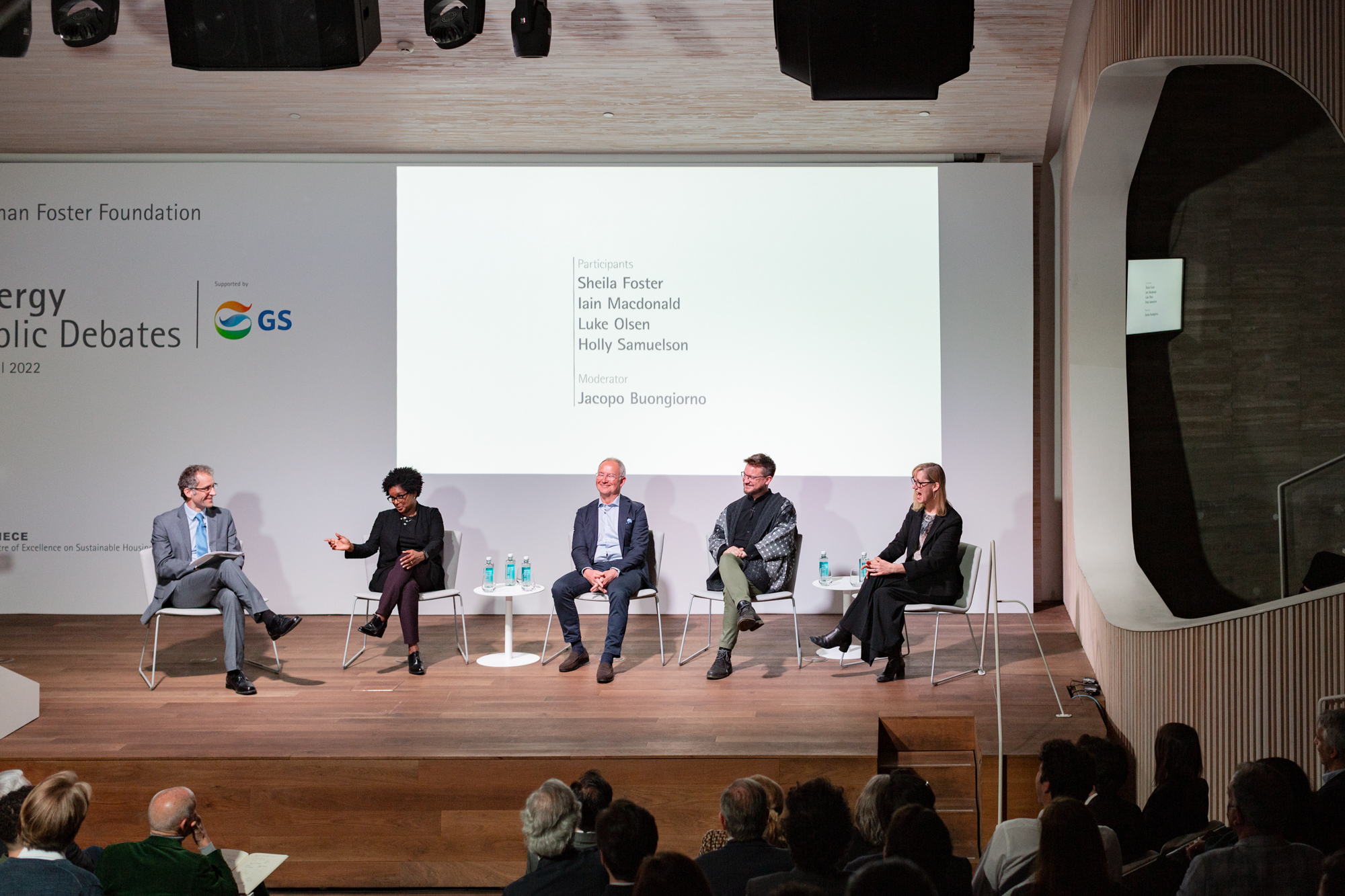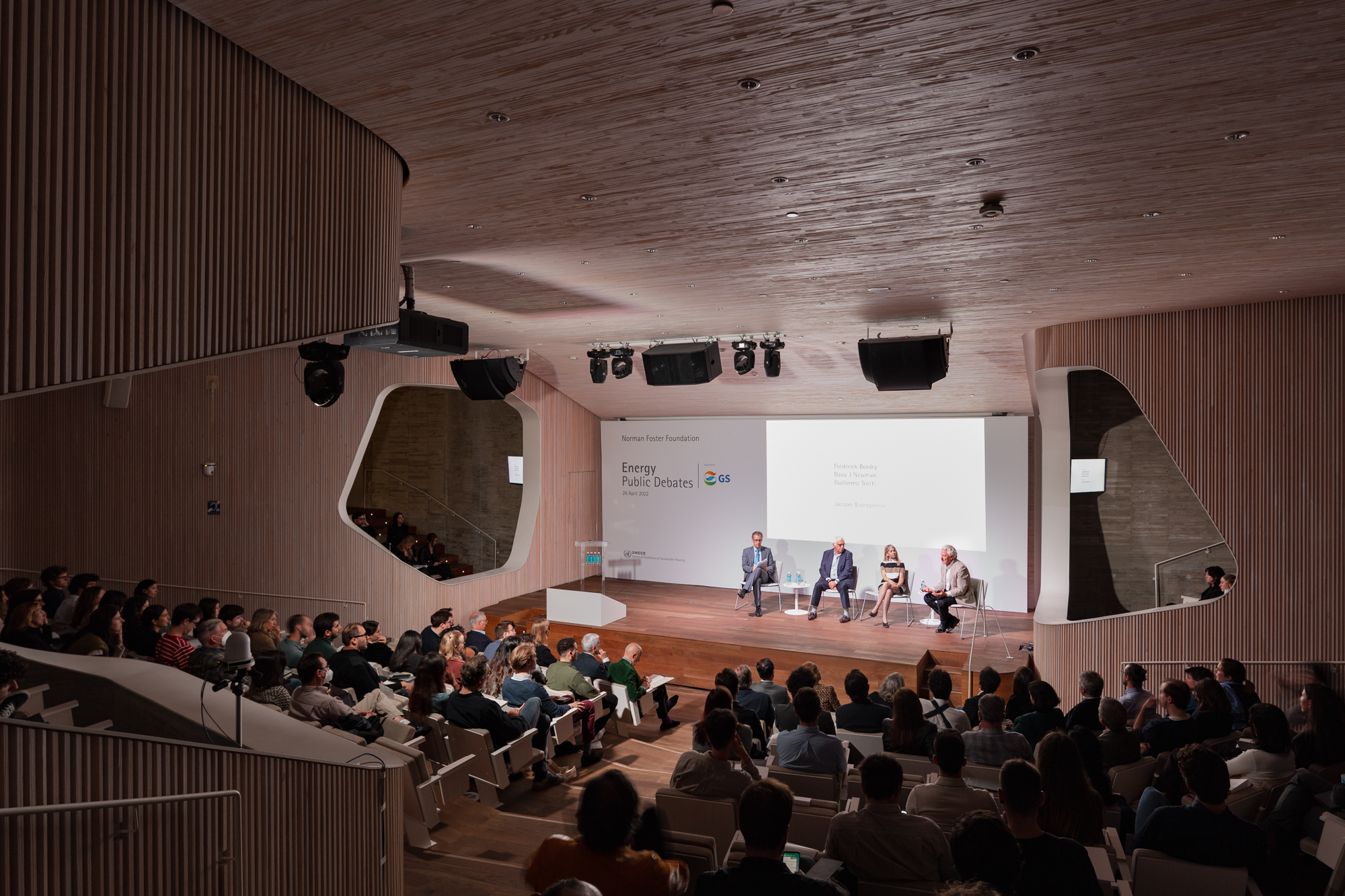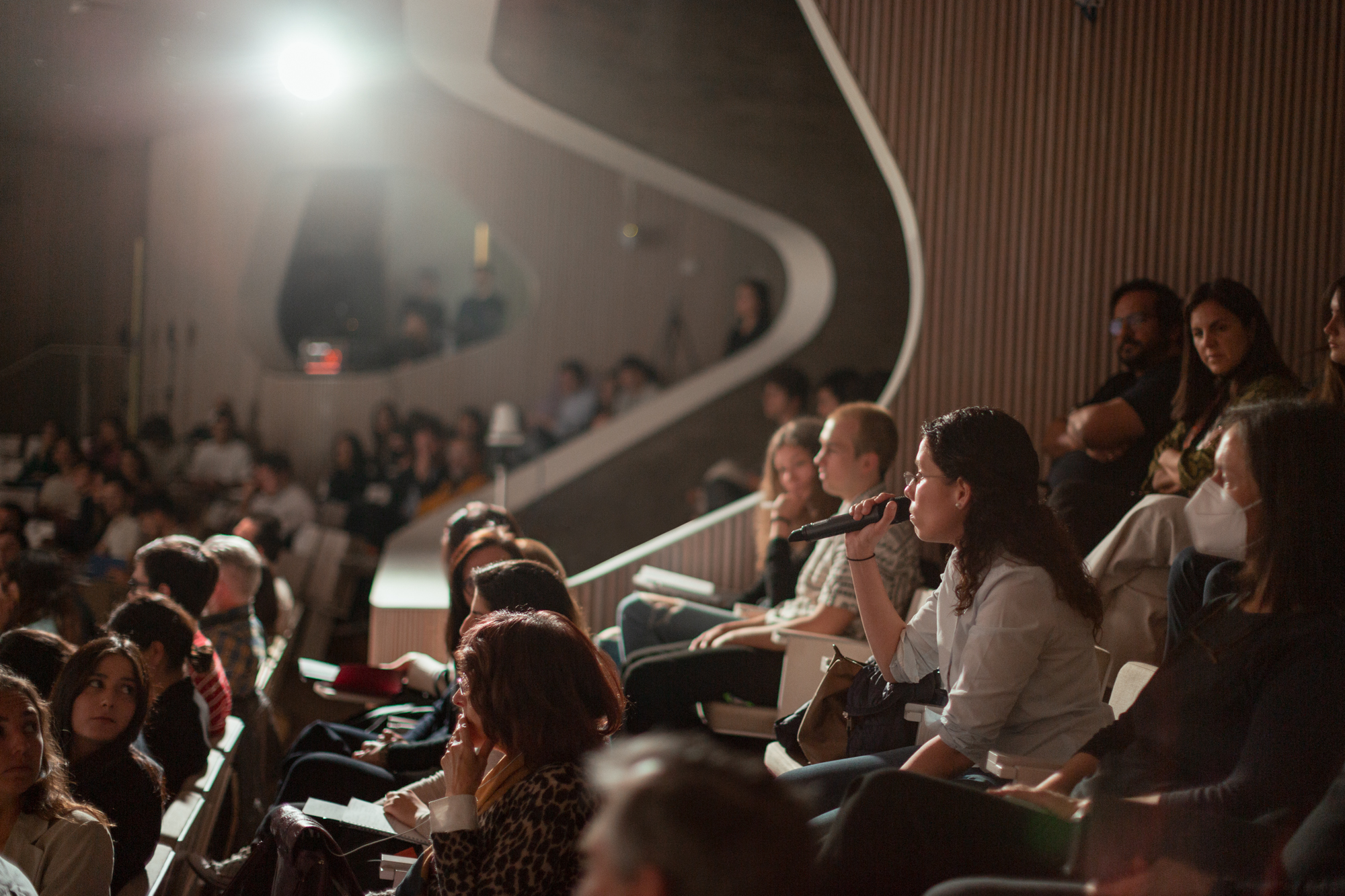 Energía – Public Debates 2022
abril 27, 2022
La primera edición de los Public Debates sobre Energía de la Fundación Norman Foster, patrocinada por GS Energy Corporation, tuvo lugar el 26 de abril de 2022.
Este evento reunió a un grupo de expertos de diferentes campos para discutir temas como el uso de la energía y sus efectos a nivel global. El evento tuvo lugar en Madrid, y los debates se dividieron en dos bloques. Cada bloque contó con diferentes conferencias, un debate entre los ponentes y una sesión de preguntas y respuestas.
Con la participación de:
Frédérick Bordry, Director de Aceleradores y Tecnología, Conseil Européen pour la Recherche Nucléaire (CERN)
Sheila Foster, profesora Scott K. Ginsburg de derecho y política urbana, Universidad de Georgetown
Iain Macdonald, Profesor, Instancia de Espacios Inciertos (IUS), Universidad de las Artes ArtEZ
Dava J Newman, directora, Media Lab, Instituto Tecnológico de Massachusetts (MIT)
Luke Olsen, director del programa, MEng en Ingeniería y Diseño Arquitectónico, Barlett School of Architecture, University of College London (UCL)
Holly Samuelson, directora de área, MDes en Energía y Medio Ambiente, Universidad de Harvard
Guillermo Trotti, Presidente y Fundador, Trotti & Associates, Inc.
Moderado por:
Jacopo Buorngiorno, Director, Centro de Sistemas Avanzados de Energía Nuclear (CANES), Instituto Tecnológico de Massachusetts (MIT)
Disponible en Youtube.