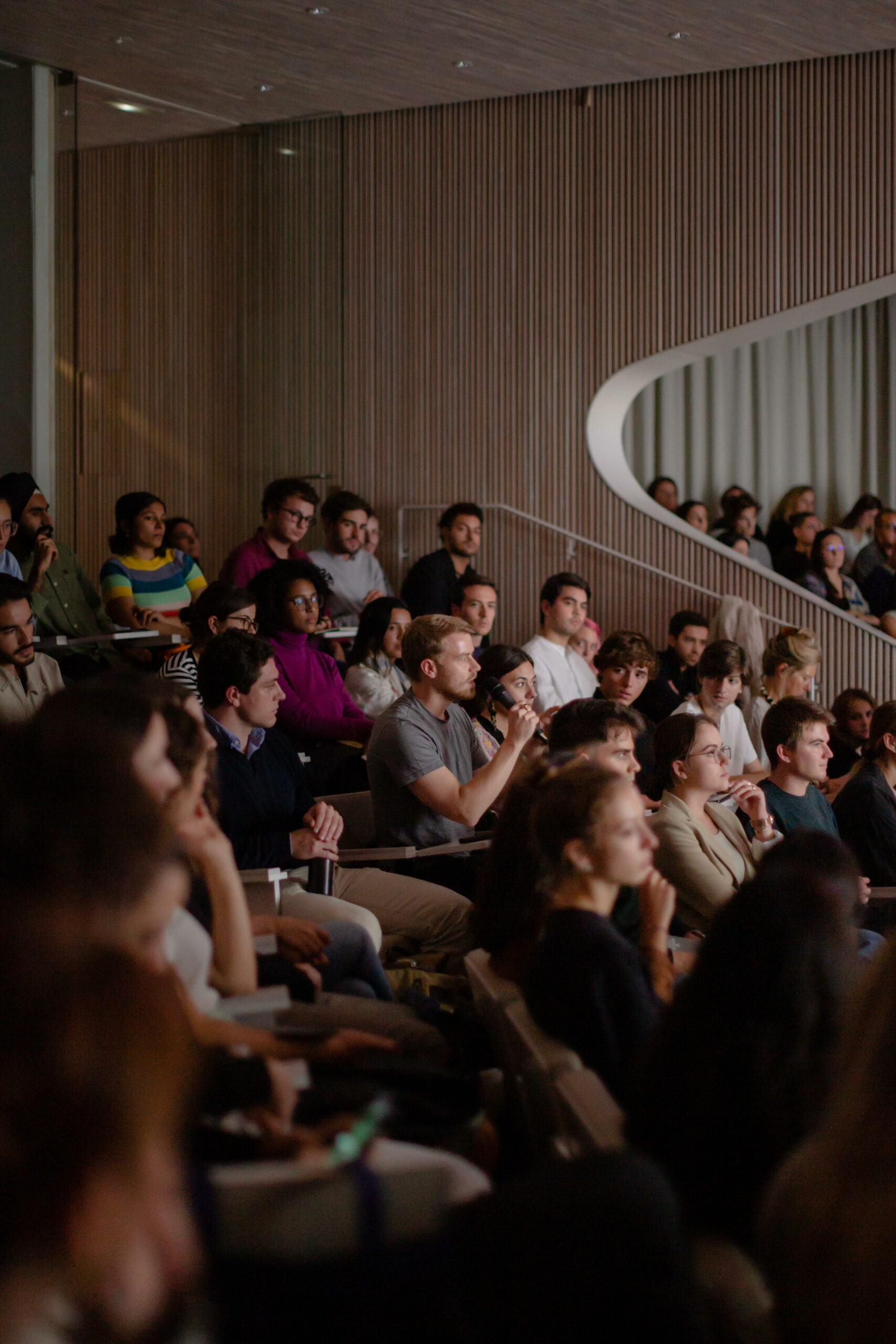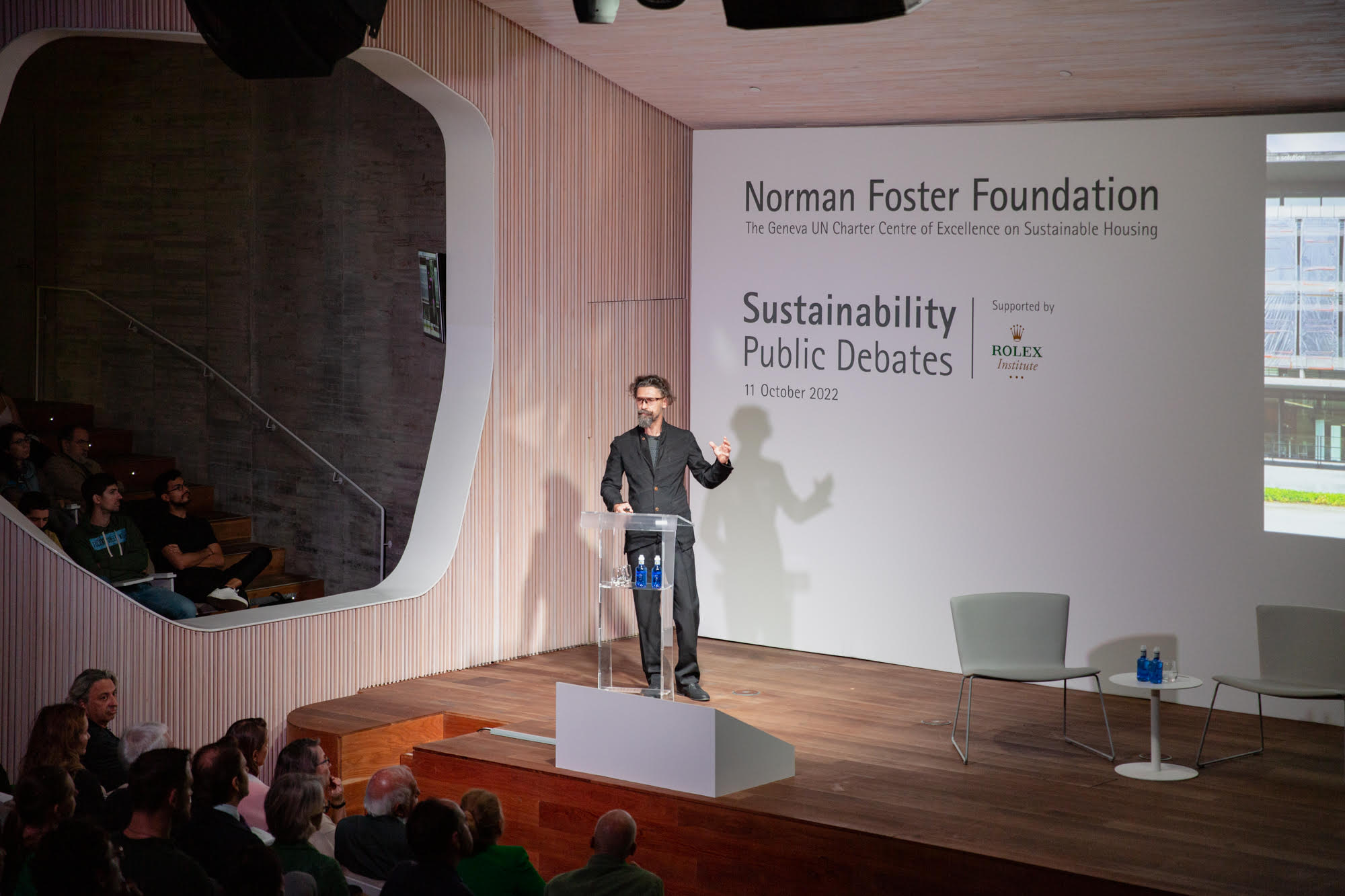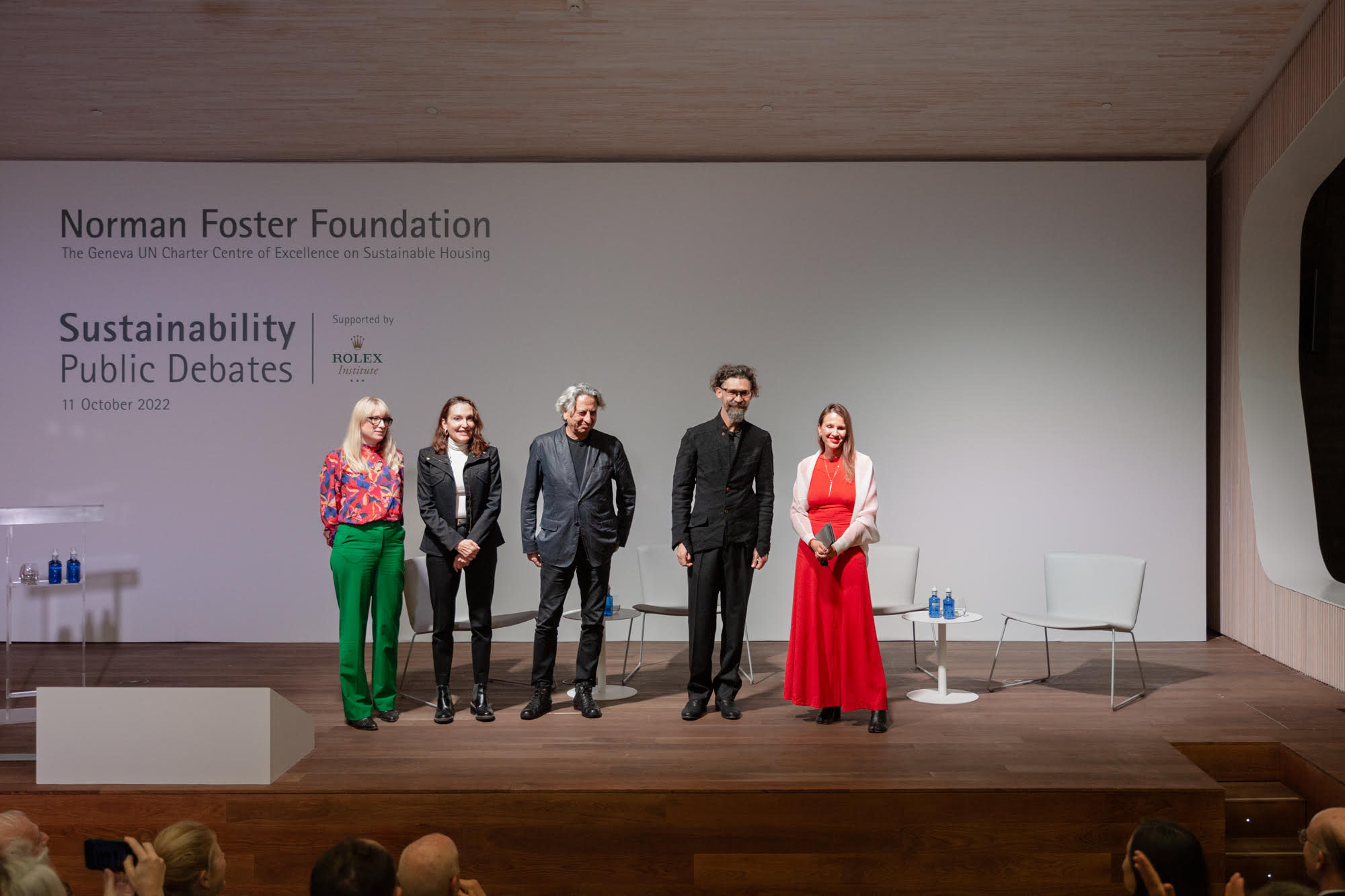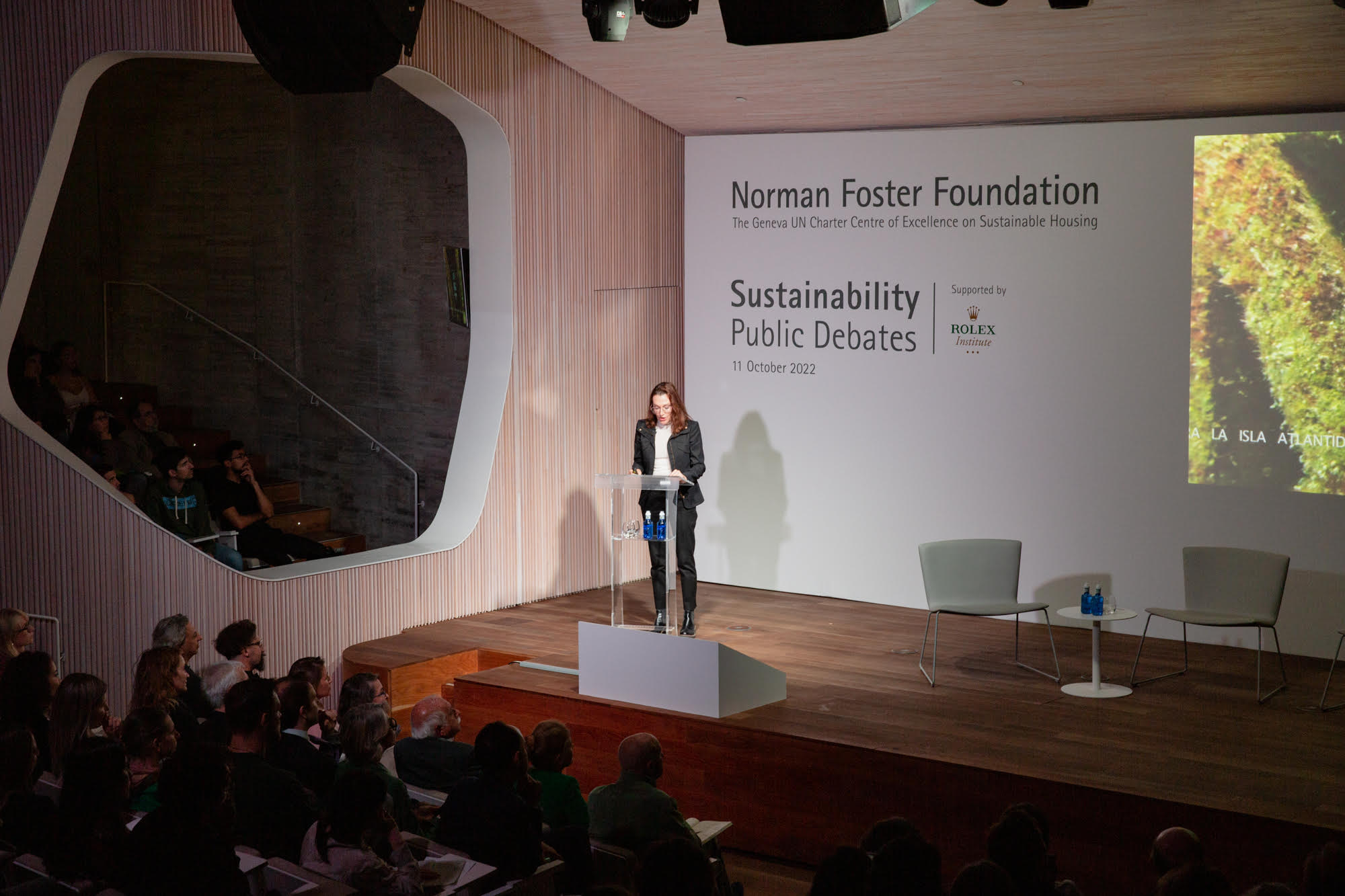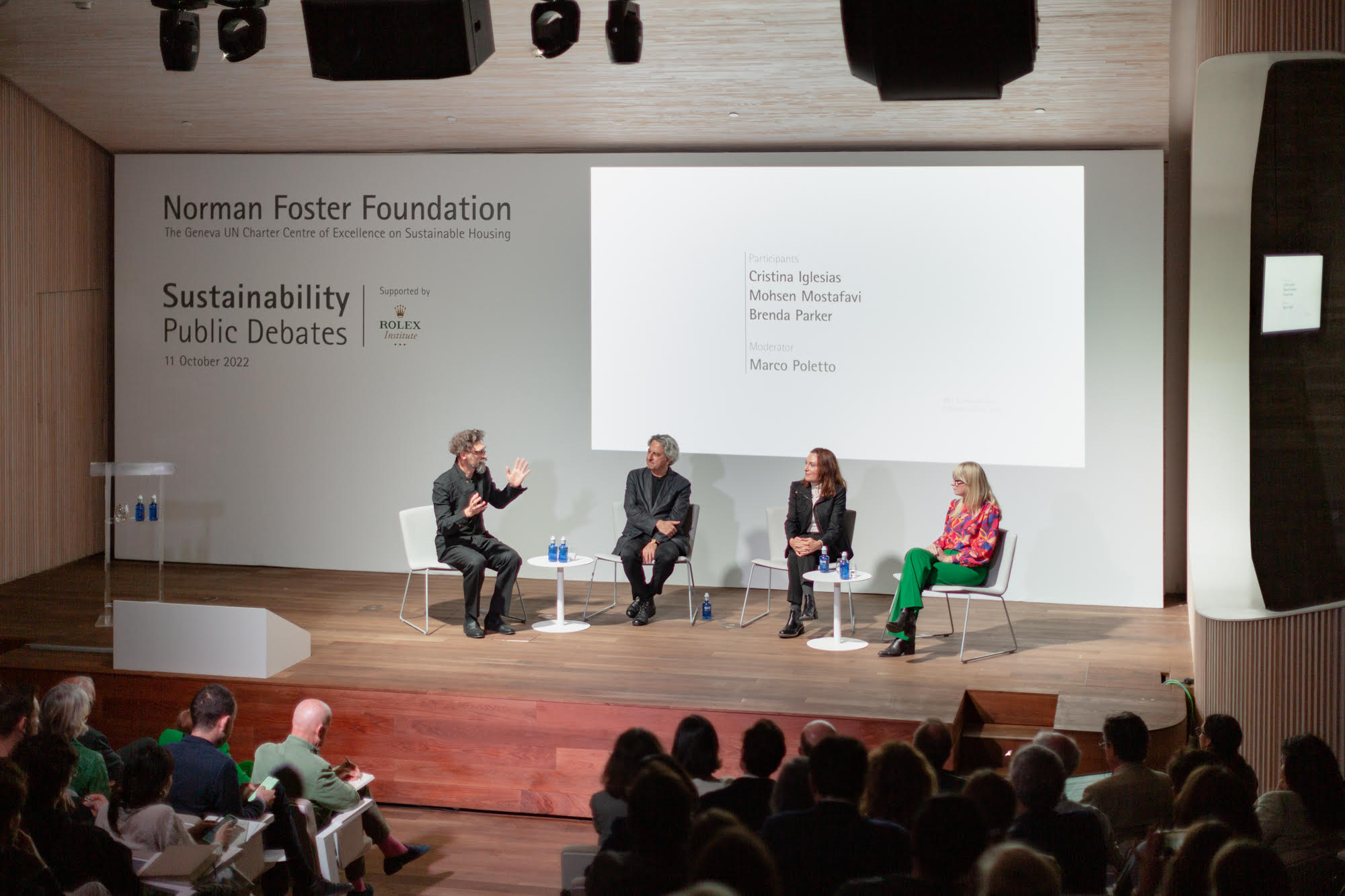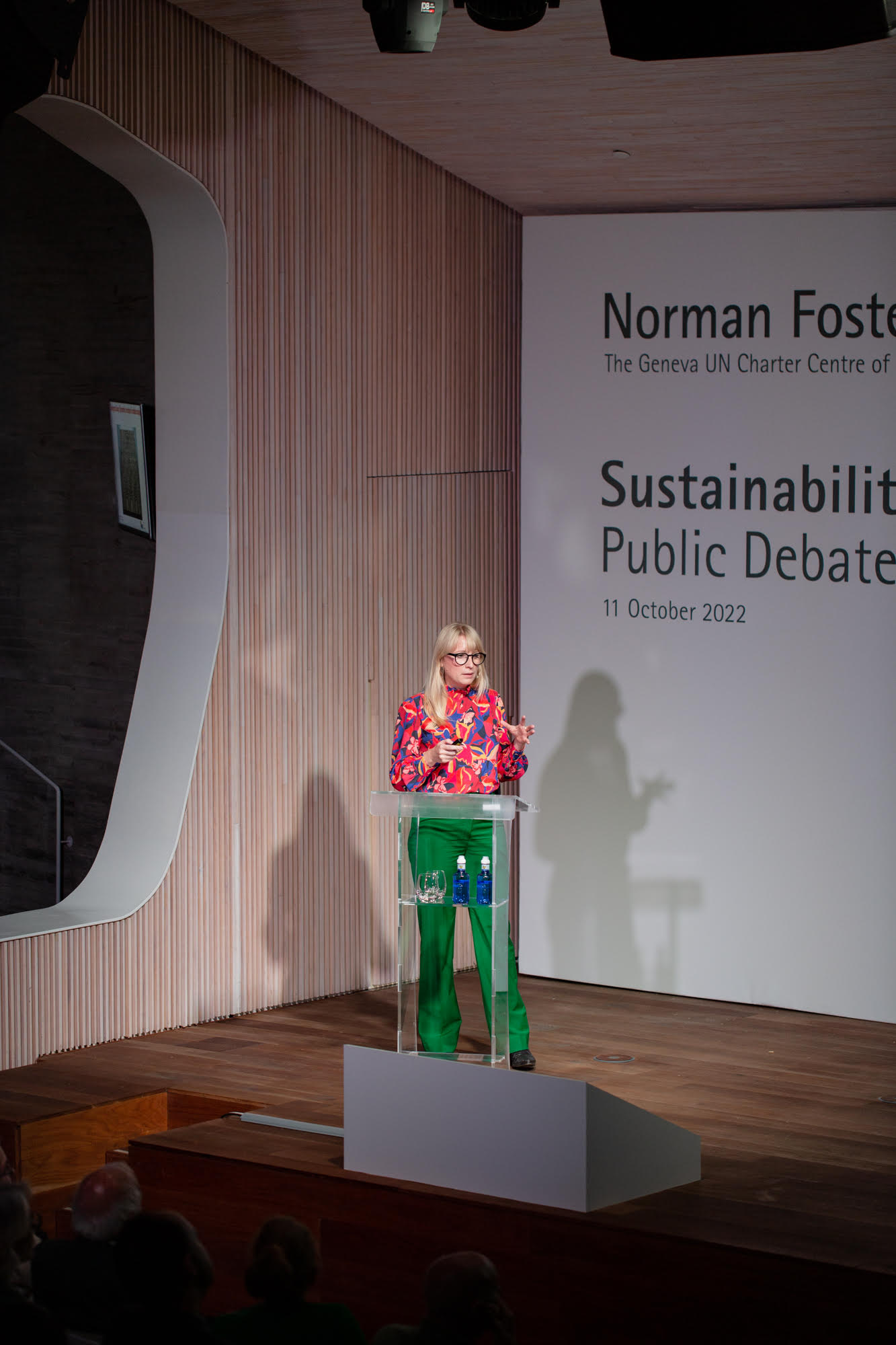 Sostenibilidad 2022 – Debates Públicos
octubre 13, 2022
La segunda edición de los Debates Públicos de Sostenibilidad de la Norman Foster Foundation, con el apoyo del Rolex Institute, tuvo lugar el 11 de octubre de 2022.
Celebrados en Madrid, los Debates Públicos sobre la Sostenibilidad giraron en torno al diseño biointegrado y el pensamiento ecológico para dar forma a la evolución del arte y la arquitectura contemporáneos.
El evento contó con una ponencia de cinco minutos y un debate entre los siguientes expertos:
Claudia Pasquero, cofundadora de ecoLogicStudio, Londres, Reino Unido; profesora de arquitectura del paisaje, Universidad de Innsbruck, Austria; profesora asociada de la Bartlett School of Architecture University College London (UCL), Londres, Reino Unido
Marco Poletto, cofundador y director de ecoLogicStudio, Londres, Reino Unido; Unit Master, Architectural Association (AA), Londres, Reino Unido
Cristina Iglesias, artista instaladora y escultora Cristina Iglesias Studio, Madrid, España
Mohsen Mostafavi, catedrático de diseño Alexander y Victoria Wiley y ex decano de la Graduate School of Design (GSD), Universidad de Harvard, Boston, MA, Estados Unidos
Brenda Parker, profesora asociada de diseño de bioprocesos sostenibles y directora del Bio-ID Lab University College London(UCL), Londres, Reino Unido
Y con una conversación entre:
Norman Foster, Presidente, Norman Foster Foundation
Moshe Safdie, socio fundador Safdie Architects, Boston, MA, Estados Unidos
Disponible para ver ahora.