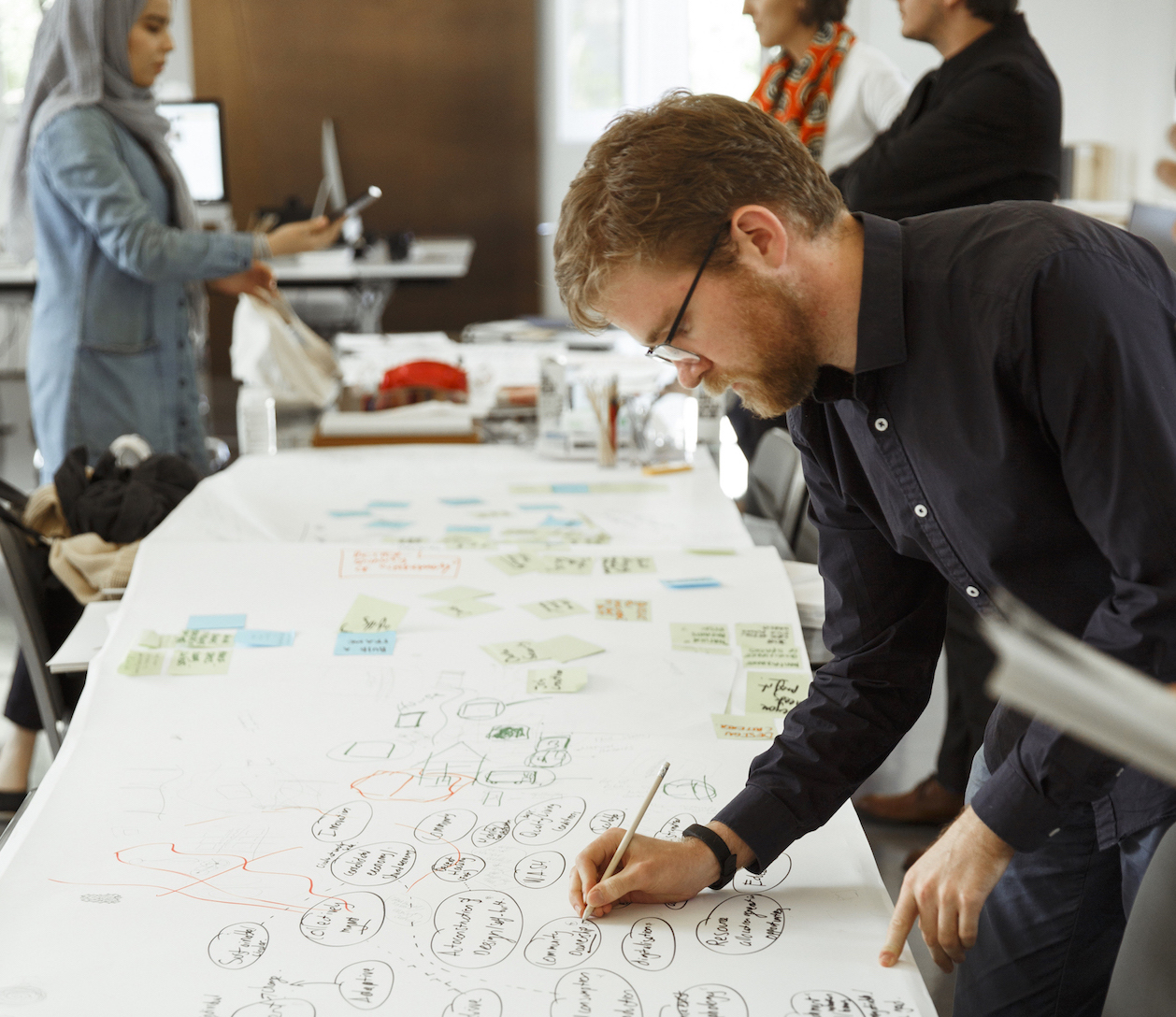 Publicada la lista de los estudiantes seleccionados para el 2020 Workshop 'Re-materializing Housing'
enero 29, 2020
Ha sido publicada la lista de los diez estudiantes seleccionados que participarán en el Workshop 2020 'Re-materializing Housing' Workshop en la Norman Foster Foundation.
El Workshop tendrá lugar del 23 al 27 de marzo de 2020 con el apoyo de LafargeHolcim Foundation y será liderado por Dirk Hebel, Decano de la Facultad de Arquitectura (2019-) y Profesor de Construcción Sostenible (2017-), Karlsruher Institut für Technologie (KIT), Karlsruhe, Alemania.
Los estudiantes que han sido seleccionados para participar en el workshop son:
Mr Nicolas Ayoub, Harvard University, Cambridge, MA, United States
Ms Yu Bai, University of Cambridge, Cambridge, United Kingdom
Mr Dev Desai, Kamla Raheja Vidyanidhi Institute of Architecture and Environmental Studies, Mumbai, India
Ms Aarti Dhingra, University of Stuttgart, Stuttgart, Germany
Ms Claudia Eugenin, Pontificia Universidad Católica de Chile, Santiago, Chile
Ms Ophélie Feredie, Confluence Institute, Paris, France
Mr Germán Eduardo Ferradas, Universidad Nacional de Córdoba, Cordoba, Argentina
Ms Tianyu Guan, Yale University, New Haven, CT, United States
Mr Sebastian Hitchcock, University of Cape Town, Cape Town, South Africa
Mr Elao Martin, Namibia University of Science and Technology, Windhoek, Namibia
El Comité de selección ha nominado a los siguientes estudiantes para la lista de espera (en orden):
Mr Zhoui Li, University of Tokyo, Tokyo, Japan
Ms Laia García, Universitá degli Studi di Ferrara, Ferrara, Italy
Mr Jin Gao, Chongqinq University, Chongqing, China
Ms Prashanthi Eerapuram, School of Planning and Architecture, New Delhi, India
Siempre que cualquier estudiante seleccionado no asista al workshop, se podría contactar con los estudiantes anteriores. La Norman Foster Foundation está enormemente agradecida a todos los candidatos que han participado en el proceso de selección.
Por favor, descargue aquí la publicación de la lista.