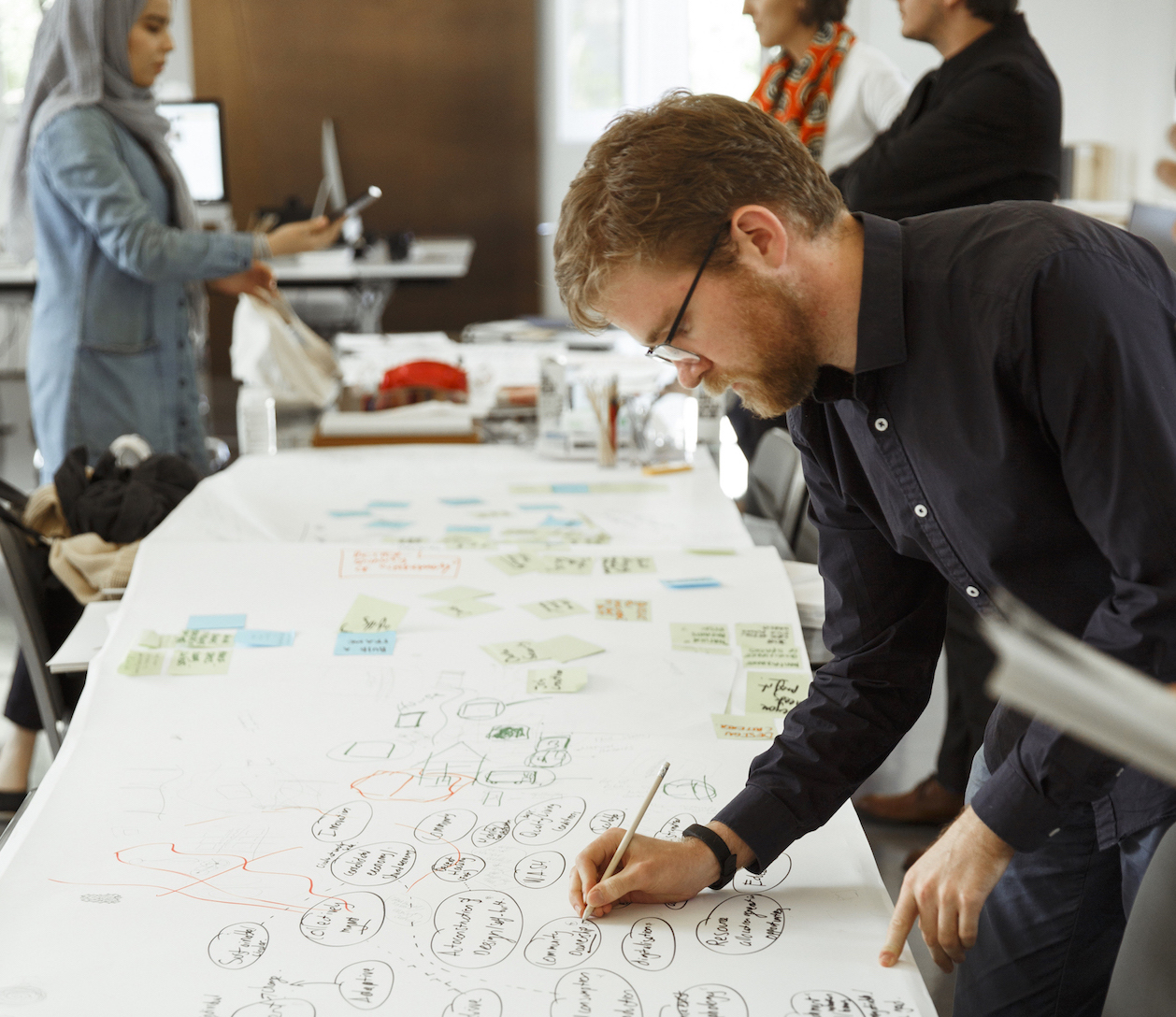 List of the selected scholars for 2020 'Re-materializing Housing' Workshop announced
January 29, 2020
The list of the ten selected scholars that will participate in the 2020 'Re-materializing Housing' Workshop at the Norman Foster Foundation is now public.
The workshop will take place on 23rd- 27th March 2020 with the support of the LafargeHolcimFoundation and will be led by Dirk Hebel, Dean of the Faculty of Architecture (2019–) and Professor of Sustainable Construction (2017–) at the Karlsruher Institut für Technologie (KIT), Karlsruhe, Germany.
The scholars selected to participate in the workshop are the following:
Mr Nicolas Ayoub, Harvard University, Cambridge, MA, United States
Ms Yu Bai, University of Cambridge, Cambridge, United Kingdom
Mr Dev Desai, Kamla Raheja Vidyanidhi Institute of Architecture and Environmental Studies, Mumbai, India
Ms Aarti Dhingra, University of Stuttgart, Stuttgart, Germany
Ms Claudia Eugenin, Pontificia Universidad Católica de Chile, Santiago, Chile
Ms Ophelie Feredie, Confluence Institute, Paris, France
Mr Germán Eduardo Ferradas, Universidad Nacional de Córdoba, Cordoba, Argentina
Ms Tianyu Guan, Yale University, New Haven, CT, United States
Mr Sebastian Hitchcock, University of Cape Town, Cape Town, South Africa
Mr Elao Martin, Namibia University of Science and Technology, Windhoek, Namibia
The Selection Committee has nominated the following students for the waiting list (in order):
Mr Zhou Li, University of Tokyo, Tokyo, Japan
Ms Laia García, Universitá degli Studi di Ferrara, Ferrara, Italy
Mr Jin Gao, Chongqinq University, Chongqing, China
Ms Prashanthi Eerapuram, School of Planning and Architecture, New Delhi, India
Provided any selected scholar fails to attend the workshop, the above students could be contacted. The Norman Foster Foundation highly appreciates all of the candidates who have participated in the Selection Process.
Please download here the publication of minutes.