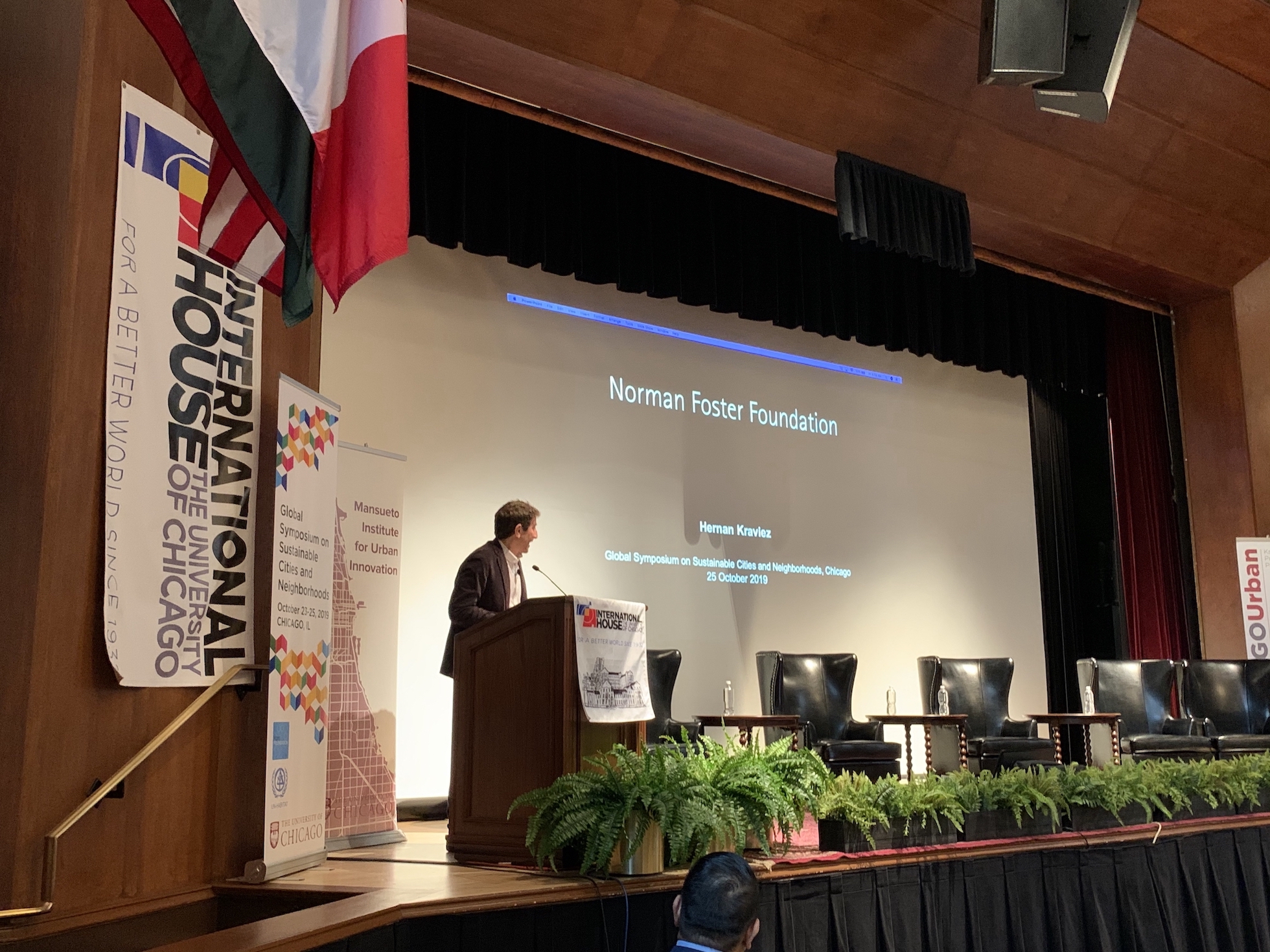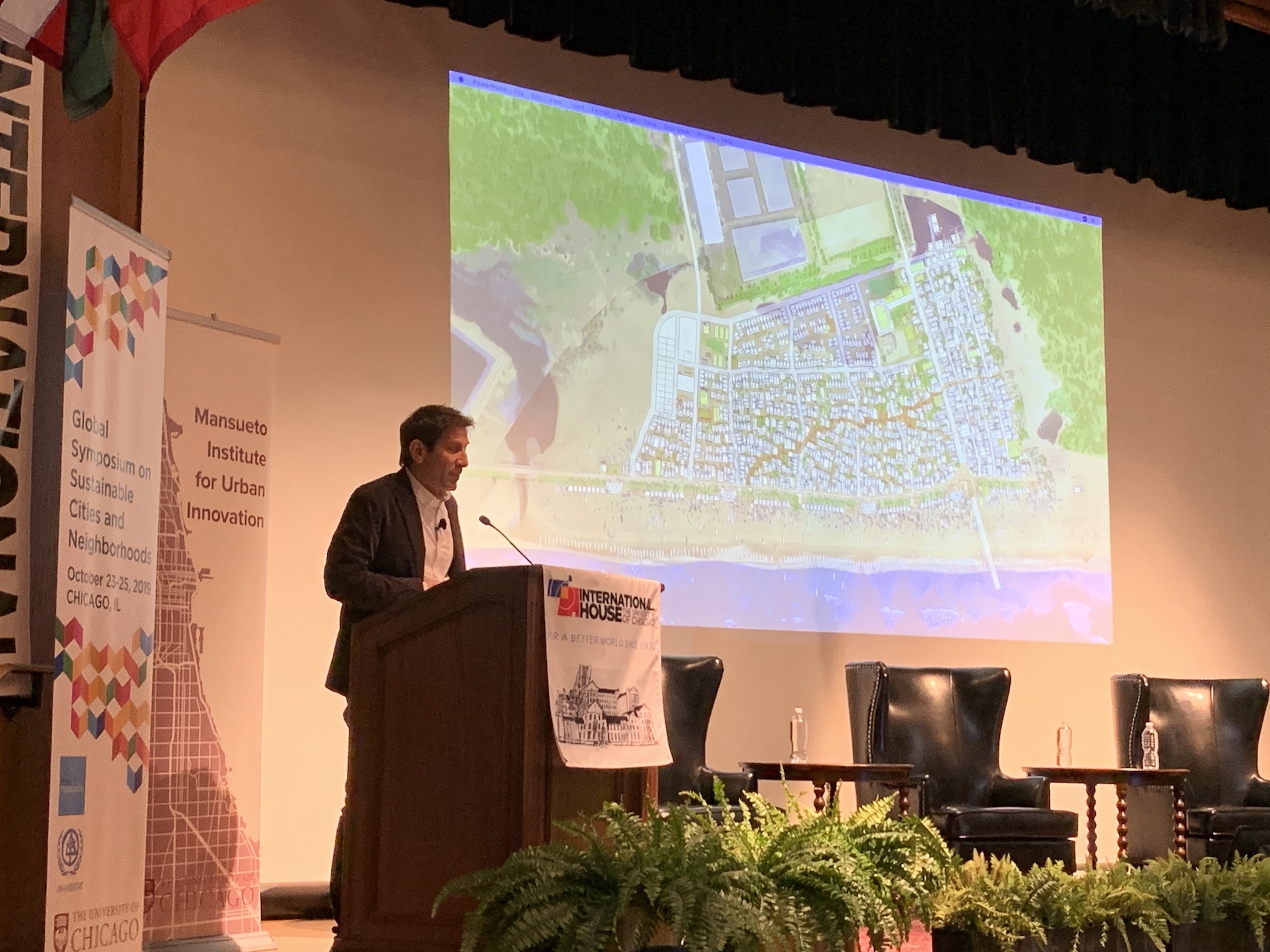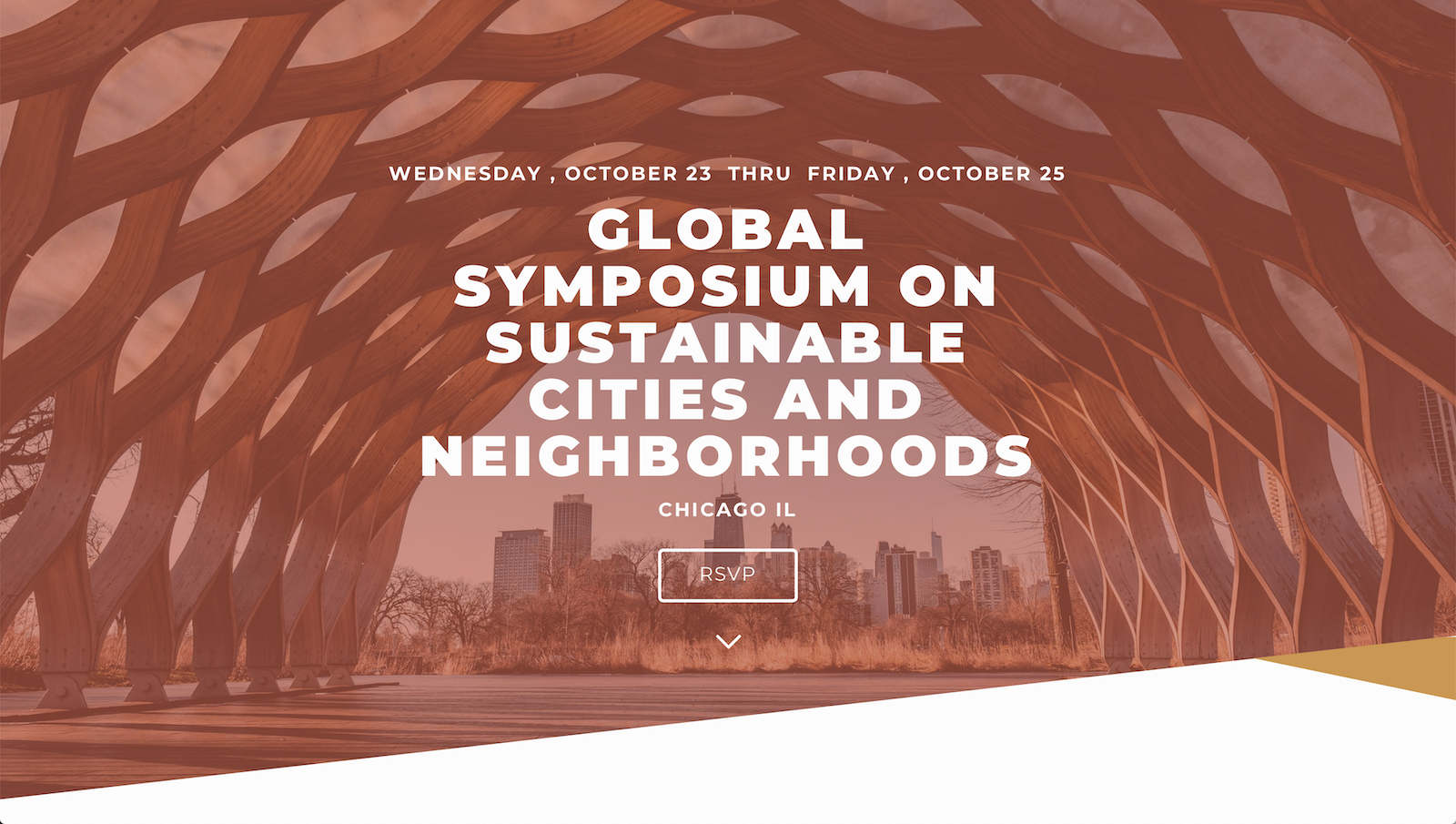 Urban October – 'Global Symposium on Sustainable Cities and Neighbourhoods' Event
October 25, 2019
UN-Habitat and the University of Chicago's Mansueto Institute for Urban Innovation organised 'The Global Symposium on Sustainable Cities and Neighbourhoods' in Chicago, USA, from Wednesday, October 23rd to Friday, October 25th. This event was in preparation for the World Urban Forum taking place in 2020.
The symposium formed part of Urban October, assembling leading urban practitioners, community organisations, researchers, policymakers and businesses in order to create a networked approach to implementing the New Urban Agenda and the sustainable development goals. A key goal of the Symposium was to explore local approaches to sustainable urban development particularly at the intersection of climate change mitigation and poverty alleviation.
The Global Symposium included panels, talks and networking opportunities to help build a shared agenda for localising the sustainable development goals. Each panel participant gave a presentation based on their work after being introduced by Benjamin de la Pena from the Seattle Department of Transportation, followed by a forty-five minutes panel discussion.
The panel 'Design, Architecture and Community Innovations in Local Sustainable Development', moderated by Benjamin de la Pena, Chief of Strategy and Innovation at the Seattle Department of Transportation, addressed the problematic and development of informal settlements, refugee camps, disaster zones and resilience through different examples from around the world: Liberia (Africa), India (Asia) and  New Orleans (USA). A general discussion on the strengths and weaknesses found in each example followed the individual presentations, each with the aim of understanding key commonalities. Amongst the speakers were Ellen O. Pratt, Commissioner of Land Use and Management at the Liberia Land Authority; Jared Genova, Urban Resilience Consultant for iSeeChange; Eugenie Birch, Co-Director of Penn IUR; and Hernan Kraviez, Head of Architecture, Design and Technology Units at the Norman Foster Foundation.